Former Japanese Prime Minister Shinzo Abe was shot and killed on Friday at a campaign rally. He had been on the job longer than anyone else before he stepped down in 2020.
Security tackled the suspected gunman, and he was arrested by the police. The shooting in Japan was shocking to many, which is one of the safest nations and has some of the strictest gun control laws anywhere.
It is barbaric and malicious and it cannot be tolerated, current Japanese Prime Minister Fumio Kishida told the media.
A Japanese man has been arrested after firing two shots at Prime Minister Shinzo Abe during a political rally in the country.
The first shot missed, but the second shot hit Abe's chest and neck, and despite attempts to revive him he died several hours later.
The suspect Yamagami, was unemployed for three years, had served in the Japanese Maritime Self-Defense Force, and killed Prime Minister Shinzo Abe because he thought he was associated with a group he hated. Multiple handmade guns were found at Yamagami's home.
Shinzo Abe's assassin used a handmade firearm.
An improvised firearm was used to kill former Japanese Prime Minister Shinzo Abe. A contraption that looked like a double barrel shotgun and was made of two tubes that were linked together side by side with black electrical tape is visible on the ground after the assassination in the video footage.
The type of ammunition used in the incident that claimed Mr. Abe's life is unknown. However, two shots can be heard in the video, two and a half seconds apart, with a deep report that suggests they were fired with a cartridge similar to one found in the majority of shotguns used by recreational hunters.
Such ammunition, which is frequently used for hunting small wildlife, is made up of a propellant and either a single projectile known as a slug or a group of solid, spherical projectiles called shot. Shot when fired forms a conical pattern that gets wider as it travels. A slug travels along a straightforward ballistic path, much like a bullet fired from a handgun or rifle.
Videos of the incident show a lot more smoke than is expected for current, commercially available ammunition, which raises the possibility that both the firing device and the ammo were built or improvised.
Japan has extremely severe laws that make it impossible for the common person to purchase a firearm made in a factory. According to the nation's Firearms and Swords Control Law, civilian ownership of firearms is generally forbidden, with the exception of those used for hunting.
According to an official summary of the law, Japanese people are only permitted to own firearms as an exception if permission is granted by a public safety commission at the prefectural level, which is only below the national government.
According to the summary, licenses for the ownership of firearms are given out for particular firearms used for defined purposes, such as hunting or the control of noxious birds or animals.
Gun ownership is not permitted for Japanese citizens with criminal histories or drug addictions. All concealed carry of guns is forbidden.
The assassination shatters the image of a gun-free Japan.
The shocking killing of Prime Minister Shinzo Abe shook Japan's sense of self as a tranquil nation with infrequent violent crime.
The shocking images and recordings of Mr. Abe being shot dead during a noon campaign rally in western Japan on Friday shocked the country. When the former prime minister's passing was announced in the early evening, shock gave way to grief.
Gun violence is never mentioned around here. Ayane Kubota, 37, who was leaving work and checking the news of Mr. Abe's death on her phone remarked, "In the U.S., you hear about it on TV all the time, but not here." This is utterly un-Japanese.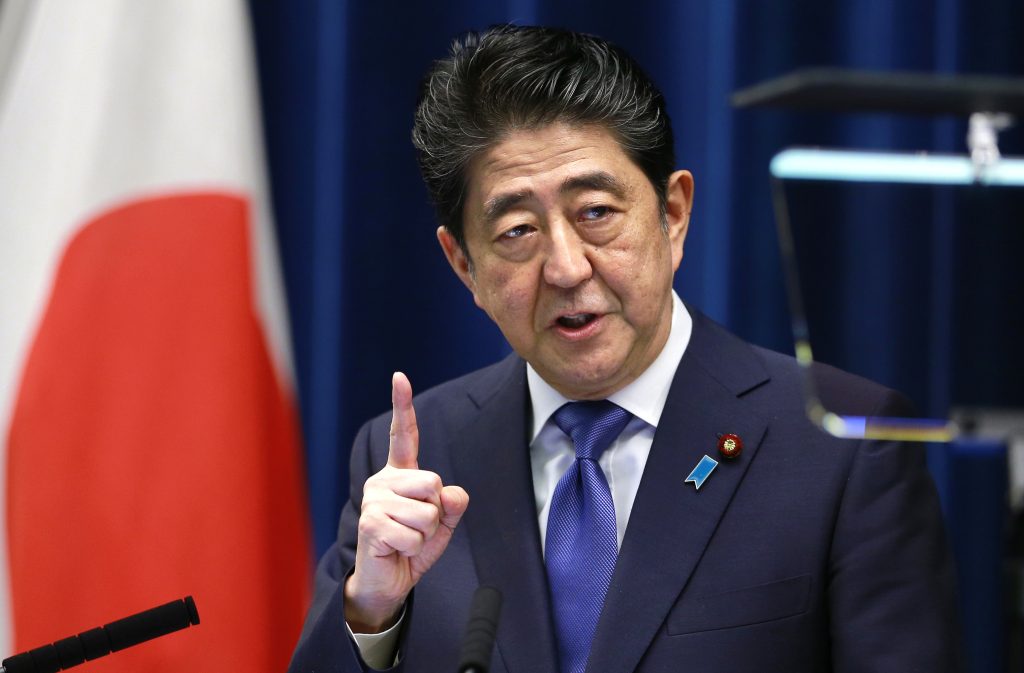 The day's events, according to 25-year-old designer Erika Inoue, felt more like a Hollywood script than they did like actual occurrences in Japan, where one person died in a gun-related incident in 2021.
This has astonished me, she said. The shooting portion is unclear. Guns are present? in Japan
U.S. President Joe Biden issued a statement saying, "I am surprised, angry, and terribly saddened by the news that my friend Abe Shinzo, former prime minister of Japan, was shot and died while campaigning."
This is tragic for everyone who knew him and for Japan. He stood up for the camaraderie between our people and the alliance between our countries. View More
The most significant ally of Japan is the United States.
Following the news of Abe's passing, similar words of sympathy and astonishment came from all over the world, including Taiwan, China, and Russia, as well as from other countries in Asia, Europe, and the Americas.
On hearing of the shooting, the yen increased as Japan's Nikkei index (.N225) plummeted, in part due to a panicked flight for safety.
The Abenomics strategy of substantial monetary easing and fiscal spending is what makes Abe most well-known. View More
Additionally, after years of decreases, he increased defense budget and increased the military's capacity to project power abroad.
His government changed the post-war, pacifist constitution in 2014, marking the first time since World War Two that forces might engage in combat abroad.
A ban on using the right to collective self-defense or defending a friendly country under assault was lifted the next year thanks to legislation.
After learning of Mr. Abe's passing, a temporary memorial began to grow close to the train station crossing where he was shot. People left flowers, watermelon slices, chocolates, and juice bottles as throngs gathered to snap pictures and pause for a moment.
International leaders respond.
After hearing of Abe's passing, world leaders expressed their tributes.
President of the United States Joe Biden expressed his shock, fury, and deep sadness upon learning of Abe's passing. In a statement, Biden said, "This is a tragedy for Japan and for all who knew him."
Barack Obama, a former president of the United States, expressed his sorrow and sadness over the passing of his "friend and longtime companion."
He said in a statement: "I will always remember the work we did to fortify our alliance, the poignant experience of visiting Hiroshima and Pearl Harbor together, and the grace he and his wife Akie Abe displayed to me and Michelle."
Abe was referred to as a "towering global statesman, an extraordinary leader, and a fantastic administrator" by Indian Prime Minister Narendra Modi in a tweet.
Abe "made a significant contribution to boosting India Japan relations," according to Modi in a later post. The Indian president announced that on July 9, there would be a day of national mourning.
Abe was described as a "beautiful person, excellent democrat, and advocate of the multilateral world system" by European Commission President Ursula von der Leyen.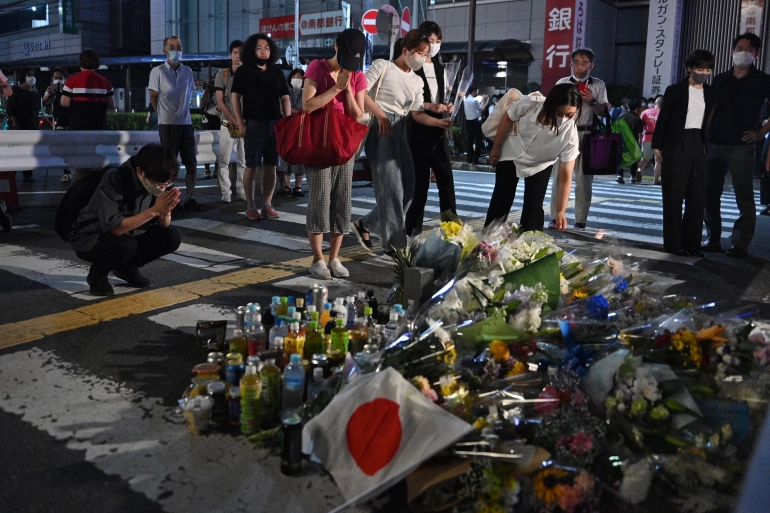 The United States ambassador to Japan, Rahm Emanuel, expressed his astonishment and sadness at the shooting before it was officially known that Abe had passed away.
Rahm tweeted that "Abe san has been a wonderful leader of Japan and unwavering ally of the U. S."
Abe made broad economic strides but failed at goal of revising Japan's constitution.
In his capacity as prime minister, Abe strove to strengthen Japan's armed forces, confront China's rising influence, and advance and restructure the economy through a strategy that became known as Abenomics.
Abe changed immigration laws while in office, women made up a larger percentage of the labor force, and the Japanese economy unexpectedly resumed strong growth.
Abe was the most important leader Japan has had in recent times, according to Michael Green, a former member of the George W. Bush administration's national security council staff who worked closely with Abe. The government's bureaucracy and elected officials were devoted to him because of his plan to put Japan back on the world map.
Green told Morning Edition, "His legacy is enormous in my opinion. Except for minor tactical adjustments, no significant political figure in Japan is advocating a different course from that which Abe established while serving as prime minister.
Relations between Japan and South Korea deteriorated during Abe's administration.
SEOUL Despite Yoon Suk Yeol, the president of South Korea, vowing to warm relations with Japan, the two nations have a history of tense relations, particularly under Mr. Abe.
According to his office, Mr. Yoon sent a telegram to Mr. Abe's wife on Friday to offer his sympathies to the bereaved family and the people of Japan on the passing of a renowned politician and the country's longest-serving former prime minister. He described the assault as an awful crime.
In polls on the likeability of regional leaders conducted while Mr. Abe was in power, South Koreans scored him lower than Kim Jong Un, the leader of North Korea. The relationship between Seoul and Tokyo deteriorated under Mr. Abe's leadership as the two administrations brought their old disagreements into new arenas including commerce and alliances in the military.
These disagreements were a constant source of frustration for Washington, which anticipated that by putting aside their shared suspicion stemming from Japan's colonial administration of Korea from 1910 to 1945, its two important East Asian allies would work more closely together to confront China and North Korea.
South Koreans viewed Mr. Abe as a right-wing nationalist who attempted to minimize Japan's atrocities against Koreans during the colonial era. Many of Mr. Abe's followers saw South Korea as an unreliable neighbor who was bent on reopening old, long-resolved wartime disputes.
The rivalry between South Korea and Japan over their historical differences has existed for a long time, but it has never been as acrimonious as it was under Mr. Abe and Moon Jae in, who presided over South Korea from May 2017 to May.
With the signing of an agreement in 2015, Japan officially apologized to Korean women who had been subjected to sexual slavery by Japan's World War II army and pledged to establish a $8.3 million fund to assist survivors, the two countries attempted to settle one of their most contentious historical disputes.
Because the agreement didn't outline Japan's legal obligations for the so-called comfort women or offer official compensation from the Japanese government, it was extremely controversial in South Korea. Although his government never formally abandoned the 2015 accord, Mr. Moon reneged on it after taking office in 2017.
After South Korea's Supreme Court decided in 2018 that Japanese corporations must compensate South Koreans for forced labor during the colonial era, the simmering tensions grew deeper. Japan has insisted that when Japan and South Korea established diplomatic ties in 1965, all disputes from the colonial era were resolved.
Mr. Abe threatened South Korea with economic punishment after the Supreme Court decision by warning against attempting to execute what he called unattainable verdicts. Later, Japan imposed a number of export restrictions on the nation. In retaliation, South Koreans staged a march outside the Tokyo embassy in Seoul and declared a boycott of Japanese products.
In retaliation to the export restrictions, Seoul has threatened to break off a military intelligence sharing agreement with Japan. Eventually, under pressure from the Trump administration, South Korea decided to retract their threats.
North Korea was another contentious issue between Mr. Moon's and Mr. Abe's governments. While Mr. Abe's administration pushed for tougher sanctions, South Korea under Mr. Moon pursued talks and reconciliation with Pyongyang. ​
On Friday, President Biden issued an executive order directing all federal buildings across the world to fly the American flag at half-staff for three days in Shinzo Abe's honor. Additionally, all American navy vessels will fly their flags at half-mast.