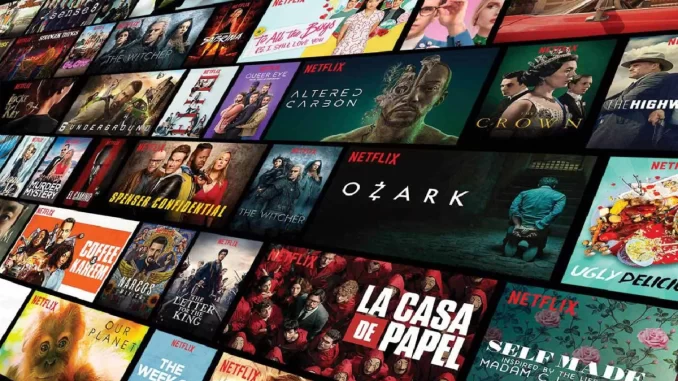 Netflix, a giant streaming service and production company share price plunged in dramatic fashion for the second time in 2022, it lost subscribers in the first quarter.  
Shares of the streaming giant plunged about 35%, erasing years of gains in the biggest intraday drop since 2004. The swoon made Netflix the worst-performing stock of the year on both the benchmark S&P 500 and Nasdaq 100 indexes and sent shock waves across the media universe, sinking others like Warner Bros. Discovery Inc., Roku Inc. and others.
Earlier this year, the company' stocks were heavily hit because the platform's quickly limiting subscriber growth. Now, after reporting a decline in net subscribers 200,000 against expected 2.51 million and missing the forecasted revenue by roughly $100 million, the Netflix share price has experienced a significant 35.73% drop in after-hours trading.
And now a miss on revenue and net subscriber count has left investors questioning the company's future growth potential.
Meanwhile, Netflix forecasts a further 2 million subscribers to leave in the next quarter. 
Netflix explained in its letter to shareholders "our relatively high household penetration – when including the large number of households sharing accounts – combined with competition, is creating revenue growth headwinds."
"While we work to reaccelerate our revenue growth – through improvements to our service and more effective monetisation of multi-household sharing – we'll be holding our operating margin at around 20%."
"Key to our success has been our ability to create amazing entertainment from all around the world, present it in highly personalised ways, and win more viewing than our competitors."
Netflix now is finding ways to stop a loss of subscribers and tackle investor fears that its best days are over. Co-founder Reed Hastings had said for years that he doesn't want to offer advertising and had no problems with password sharing.
However, the company is reviewing this since losing 200,000 subscribers in the first quarter, the first time it has shed subscribers since 2011. Netflix will also curb its spending on films and TV shows in response to the subscriber losses.
The company has admitted that the streaming industry is becoming a competitive space. What was once Netflix and a few smaller rivals has exploded into countless offerings; as traditional media houses adopts what has now become a relatively established technology.
The company also predicts another 2 million subscribers to leave in the current second quarter. A major setback for any company, but particularly for one that was regularly increasing by 25 million+ subscribers year after year.