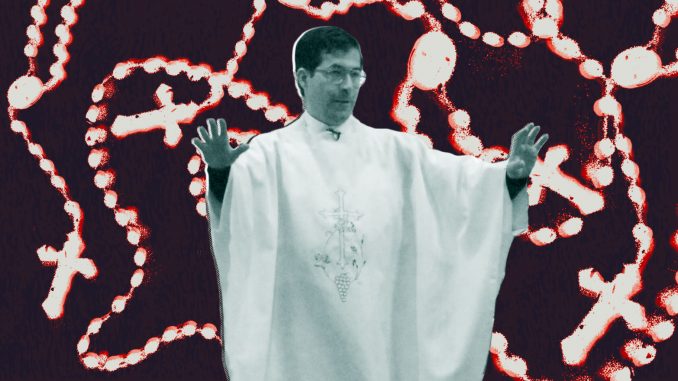 Frank Pavone, a former top adviser to President Trump and leader of the anti-abortion group Priests for Life, has been embroiled in a sex scandal involving a woman who claims he coerced her into having an abortion. The woman, identified only as "Baby Jane Doe" in court documents, filed a lawsuit in Alabama last year accusing Pavone of using donations from the group to pay for her abortion and attempting to cover up their sexual relationship. Pavone has denied the allegations and called the lawsuit "baseless and frivolous."
In addition to the lawsuit, Pavone's leadership of Priests for Life has come under scrutiny. The group has reportedly been struggling with financial troubles, with some former employees alleging that Pavone misused funds and engaged in "cult-like" behavior. The organization's tax-exempt status has also been called into question, with the IRS revoking it temporarily in 2016.
Pavone has been a vocal supporter of President Trump and his administration's anti-abortion policies. He was a member of the president's Catholic Advisory Group during the 2016 election and has appeared at numerous events and rallies in support of the president. In a statement, Pavone said he would continue to support the president's agenda.
The sex scandal and allegations of financial misconduct have raised questions about Pavone's credibility and his leadership of Priests for Life. The organization, which seeks to end abortion through education and activism, has been a prominent voice in the anti-abortion movement for years. The scandal may damage its reputation and undermine its efforts to influence public policy on the issue.