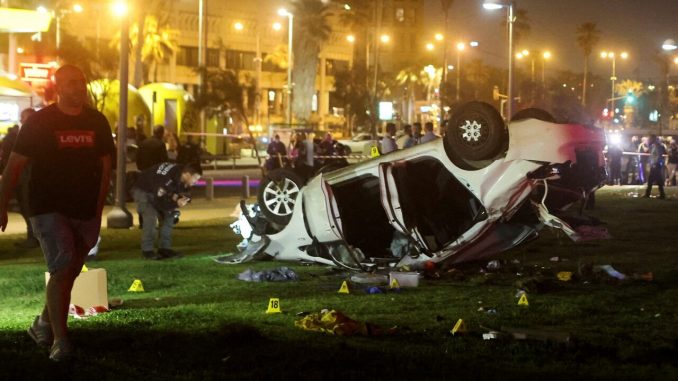 Israeli Prime Minister Benjamin Netanyahu has ordered the mobilization of police reserves following a series of terror attacks across the country. The attacks, which took place in Jerusalem, Tel Aviv, and Haifa, left multiple casualties and sent shockwaves throughout Israel.
The first attack occurred at a popular Jerusalem market, where a suicide bomber detonated a device, killing 13 people and injuring dozens more.
The second attack targeted a Tel Aviv bus station, where a gunman opened fire, killing four people and wounding many others. The third attack took place in Haifa, where a car bomb exploded, causing significant damage but no fatalities.
In response to the attacks, Netanyahu called for the immediate mobilization of police reserves to bolster security across the country.
The prime minister also vowed to track down and bring to justice those responsible for the attacks, stating that Israel will not tolerate terrorism.
The attacks have been condemned by world leaders, with many expressing their condolences and solidarity with the Israeli people. The United States and European Union have both issued statements condemning the attacks and offering their support to Israel.
The attacks come amid heightened tensions in the region, as Israel and Palestine continue to grapple with ongoing conflict and violence. The attacks are seen as a major blow to efforts to achieve peace in the region and have sparked fears of further violence.