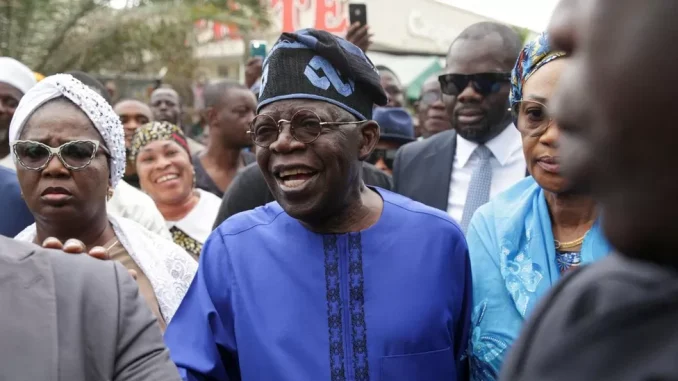 Nigeria's 2023 presidential elections have just concluded, and the country has a new president-elect: Bola Ahmed Tinubu. The announcement was made by the Independent National Electoral Commission (INEC) in the early hours of the morning, after a closely contested election that saw Tinubu's All Progressives Congress (APC) party come out on top.
Tinubu, who served as governor of Lagos State from 1999 to 2007, is a well-known figure in Nigerian politics and has been seen as a front-runner in the race for the presidency. His victory is being hailed as a major milestone for the APC, which has been in power since 2015.
Speaking to reporters after the announcement, Tinubu thanked his supporters and promised to work tirelessly to address the challenges facing Nigeria, including insecurity and the economy. He also pledged to work towards national unity and to ensure that every Nigerian feels represented in his government.
The 2023 presidential elections were marked by a high voter turnout, with millions of Nigerians coming out to cast their ballots despite concerns over security and the COVID-19 pandemic. The election was also notable for the number of young candidates who ran for office, reflecting the growing desire for change among Nigeria's youth.
As the country prepares for a new era of leadership under Tinubu, many Nigerians are hoping that his presidency will bring about positive change and greater stability. However, he will face a number of challenges, including the ongoing insurgency in the north and the need to address the country's economic woes.
Tinubu's victory in the 2023 presidential elections represents a significant moment in Nigerian history and sets the stage for a new era of leadership. It remains to be seen how his presidency will unfold, but Nigerians are optimistic that he will rise to the challenge and deliver on his promises.