"Visionary" Fashion designer Virgil Abloh has died after suffering from an aggressive and rare form of cancer, the fashion and luxury house's French owner LVMH has announced.
Ablorh was the creative director for Louis Vuitton and Off-White, suffered cardiac angiosarcoma, a rare, aggressive form of the disease, according to an announcement on his official Instagram page.
View this post on Instagram
The 41 -years old, was born to Ghanaian immigrants who became fashion's highest-profile Black designer, he also worked as a DJ and visual artist and had been at Vuitton since March 2018.
Abloh founded Off-White in the year 2013, the Italian luxury streetwear label in which LVMH took a 60 percent stake earlier this year, and was a former collaborator with rapper and fashion designer Ye, formerly known as Kanye West.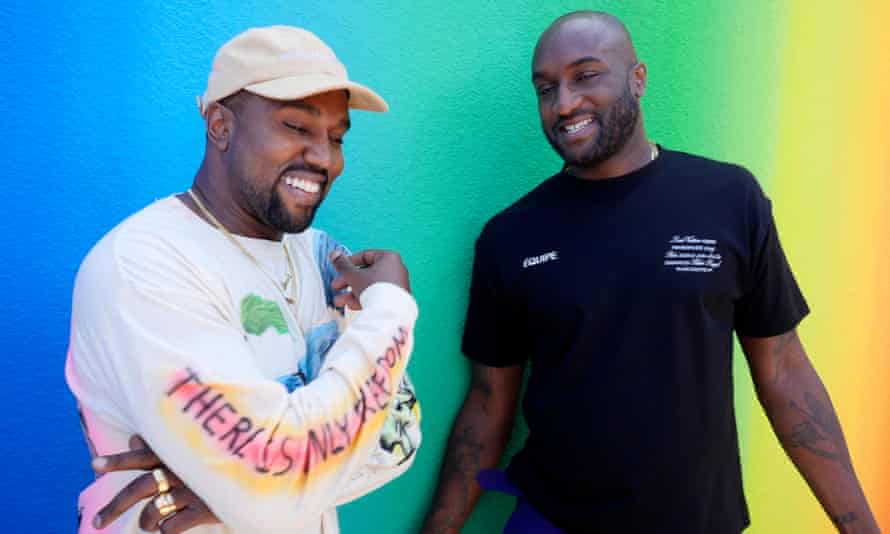 Ablorh was Born in 1980 near Chicago, to Nee and Eunice Abloh. He grew up a with his sister in Rockford, Illinois.
In a 2018 Vogue magazine profile, Abloh revealed that his mother Eunice, a seamstress, taught him the basics of the craft at a tender age.
Abloh and Ye were interns at Fendi in Rome, and by 2010, Abloh was working as creative director at Donda. He also designed album covers for Ye's Yeezus and My Beautiful Dark Twisted Fantasy.
Abloh's achievements were just many. He was Louis Vuitton's first Black artistic director, and was nominated for a Grammy as Art Director for Kanye West and Jay-Z's 2011 album Watch the Throne. He also designed covers for Pop Smoke, Westside Gunn, Octavian and Lil Uzi Vert, etc. He also worked as a DJ and he was a visible figure in rap.
Tributes poured in from across the world of fashion, music and beyond for his loss.
Timberlake said, "What can you say when a force like Virgil Abloh is taken too soon?
You gave the world so much, in so little time. And created with intensity … knowing better than the rest of us that life is short, but anything is possible. I'm honoured to have known you. Thank you for sharing your gift with us."
Supermodel Gidi Hadid wrote: "I am heartbroken by the loss of my dear friend, and a friend to the world, Virgil Abloh. He was 1 of 1 … You will continue to inspire me every day, V. I feel blessed and honoured by every moment."
Veteran designer Donatella Versace said "The world has lost a fashion superstar," she said. "An innovator. A creator for the history books. I am thinking of all your loved ones on this tragic day. Love, Donatella."
Actor Idris Elba wrote on Twitter: "Too soon Virgil. You will be missed from this world man."
He is survived by his wife, Shannon, his children Lowe and Grey, his sister Edwina, and his parents Nee and Eunice Abloh.