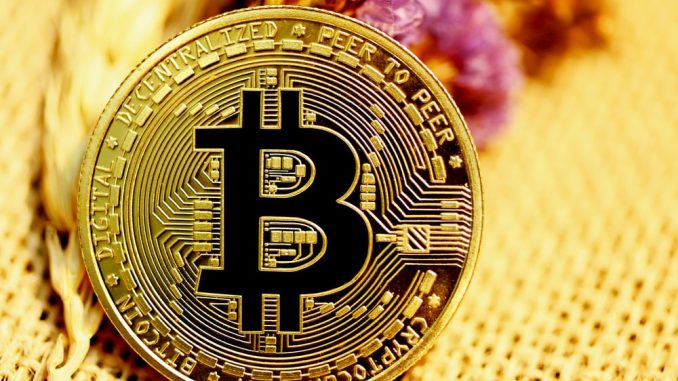 Over the weekend, cryptocurrency prices have been tumbling not seen since last summer, July 2021. Bitcoin as fallen to its lowest level in 2022, tumbling more than 50% from its all-time price high.
Early this morning, the bitcoin price dropped to under $33,000, tumbling more than 20% over the last 30 days.
While Ethereum and other major cryptocurrencies are worse off, with ether falling 7% since this time yesterday and its biggest rivals BNB, cardano, solana, and avalanche all dropping between 8% and 12%.
This price drop comes amid a wide crypto market collapse, which has seen nearly $300 billion wiped from the value of cryptocurrencies in the last four days. And these
Uncertainty is one of the reasons for the tumbling down effect on cryptocurrencies.
Microsoft co-founder and billionaire Bill Gates yesterday warned rising interest rates will probably cause a global economic recession, he told CNN a combination of rate hikes and soaring commodity prices mean "the bears on this one have a pretty strong argument that concerns me a lot."
After the Federal Reserve indicated it would raise interest rates by half a percentage point on Thursday–being the largest increase since 2000 — to battle inflation. The U.S. stock futures fell and government bond yields rose up.
While European and Asian stocks also pulled back on Monday, the pan-European Stoxx 600 slipped by 1.5% by late morning and Japan's benchmark Nikkei index fell by nearly 2.5%. The Nasdaq composite closed below 1.4% on Friday, bringing its year-to-date fall to 23.3%.
Another reason the crypto market is tumbling is investors securing their investment and seeking safer grounds.
Chris Kline, co-founder of Bitcoin IRA, said much of the recent fade in crypto prices simply stems from investors reacting to what's happening in the broader economy.
When the stock market stumbles, many investors move their money into less risky, more stable assets, such as U.S. Treasury bonds. Some bitcoin investors are weighing other investment options and "moving their money back to the dollar, as a starting point, and then seeing what they're going to do from there," Kline said.
Bitcoin peaked at a price of $69,000 last November. Analysts have said that bitcoin could fall as low as $30,000 or $25,000 in coming weeks before climbing up again later this year.
Lastly, mainstream adoption lagging is a reason experts have underlined.
Cryptocurrencies have become increasingly important in financial services in recent years.
Retail investors have been buying and selling more using Cash App or Robinhood. Businesses have been accepting bitcoin for payments for their goods and services. El Salvador has recently adopted it as legal tender.
"There's a belief that mainstream adoption [of bitcoin] is taking a lot longer than people expected," Moya said. "Right now, what we're seeing is that the crypto market is in a wait-and-see mode."
Besides, many investors are watching to see what role crypto will play in the emerging Metaverse and what rules the next Obama administration's Task Force on Virtual Currency may lay out.
One measure of market sentiment says that bitcoin traders and investors are experiencing "extreme fear" as a result of the tumbling prices.