White House Press Secretary Jen Psaki responded to reports of rising tensions between Joe Biden and second-in-command Kamala Harris late on Sunday, calling Harris a "vital partner" to the president.
Jen Psaki on Friday said, "I will say that the vice president is an incredibly important partner to the President of the United States. She has a challenging job, a hard job, and she has a great supportive team of people around her. But other than that, I'm not going to have any more comments on those reports."
Leading US media outlets portrayed the Vice President struggling to make her mark.
On Friday, as Harris wrapped up a visit to France, the New York Times said: "Ten months into her vice-presidency, Ms Harris's track record on delivering on the administration's global priorities has been mixed."
On Sunday, a CNN report published :"Exasperation and dysfunction: Inside Kamala Harris' frustrating start as vice-president."
According to CNN's publication, an unnamed "former Harris aide" said it was "hard to miss the specific energy that the White House brings to defend a white man, knowing that Kamala Harris has spent almost a year taking a lot of the hits that the West Wing didn't want to take themselves".
CNN's report added supportive voices, including the White House chief of staff, Ron Klain, who said Harris was "off to the fastest and strongest start of any vice-president I have seen".
CNN said Klain laid emphasis on Harris's work on Covid vaccine equity and foreign policy, and said: "Anyone who has the honor of working closely with the vice-president knows how her talents and determination have made a big difference."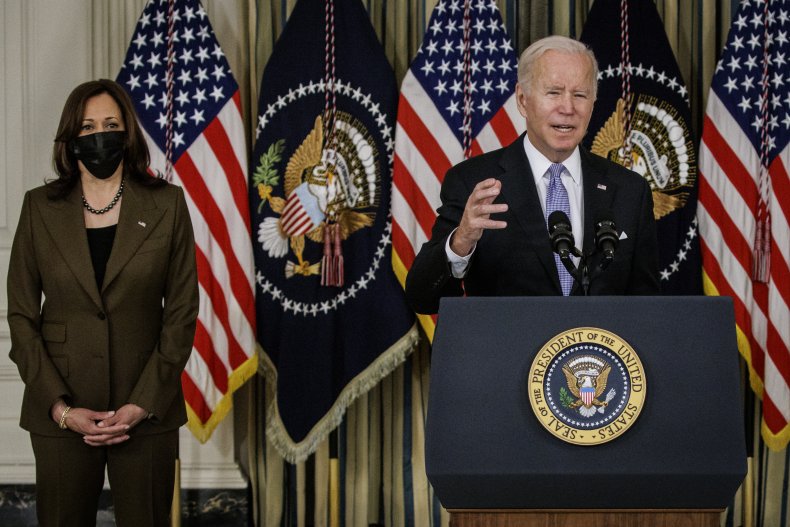 CNN reported that it spoke to "nearly three dozen former and current Harris aides, administration officials, Democratic operatives, donors and outside advisers".
And its report said: "Worn out by what they see as entrenched dysfunction and lack of focus, key West Wing aides have largely thrown up their hands at [Harris] and her staff – deciding there simply isn't time to deal with them right now, especially at a moment when Biden faces quickly multiplying legislative and political concerns."
Psaki tweeted that "For anyone who needs to hear it. @VP is not only a vital partner to @POTUS but a bold leader who has taken on key, important challenges facing the country—from voting rights to addressing root causes of migration to expanding broadband."
New poll approval puts the president and Harris at 37.8% and 27.8% respectively are sliding.