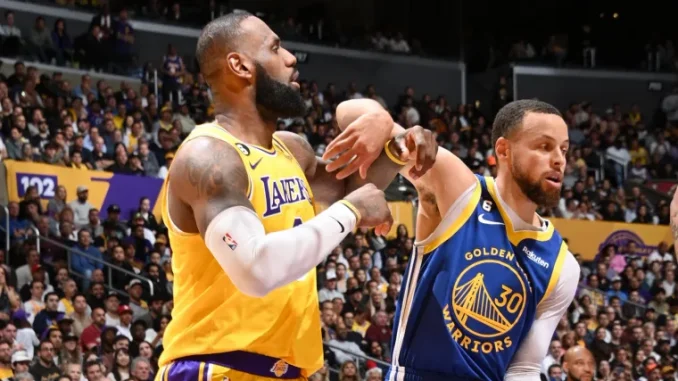 The Golden State Warriors have kept their playoff hopes alive by defeating the Los Angeles Lakers 115-113 in Game 4 of their first-round series. The Warriors came into the game trailing 3-0 in the best-of-seven series, and were facing elimination if they failed to win.
The game was closely contested throughout, with neither team able to pull away. The Lakers led by as many as 11 points in the first half, but the Warriors fought back to take a one-point lead at halftime. The second half was just as close, with the lead changing hands several times.
In the end, it was a clutch three-pointer by Stephen Curry that sealed the win for the Warriors. Curry finished with 18 points and 5 rebounds, while Draymond Green had a triple-double with 12 points, 10 rebounds, and 16 assists. Andrew Wiggins also had a big game, scoring 19 points on 8-of-17 shooting.
LeBron James led the way for the Lakers with 25 points, 12 rebounds, and 6 assists. Anthony Davis had 22 points and 4 rebounds, but was forced to leave the game early due to a groin injury.
The win keeps the Warriors' playoff hopes alive, but they still have a long way to go if they want to advance to the next round. Only three teams in NBA history have come back from a 3-0 deficit to win a playoff series, and the Warriors will need to win three more games in a row if they want to become the fourth.
Despite the long odds, the Warriors are not giving up hope. "We're a resilient group," said Curry after the game. "We know what it takes to win in the playoffs, and we're going to keep fighting."