Tiger Woods in an exclusive interview with Golf Digest, spoke about his future in golf for the first time since his car crash earlier this year revealing that he will not pay full time golf 'ever again'.
He says he can see himself picking certain tournaments to play, but not a full-time schedule.
"I think something that is realistic is playing the tour one day, never full time, ever again, but pick and choose, just like Mr. (Ben) Hogan did," Tiger Woods told Henni Koyack.
"I think that's how I'm going to have to play it from now on," he said. "It's an unfortunate reality, but it's my reality. And I understand it, and I accept it" he added.
Woods sustained life-threatening injuries in February this year and had to undergo surgery on his lower right leg, his foot and ankle after the dreadful accident in Los Angeles.
He ran his SUV over a median and it toppled down a steep hill on a winding, sweeping road in the Los Angeles suburbs on his way to a television shoot at a golf course.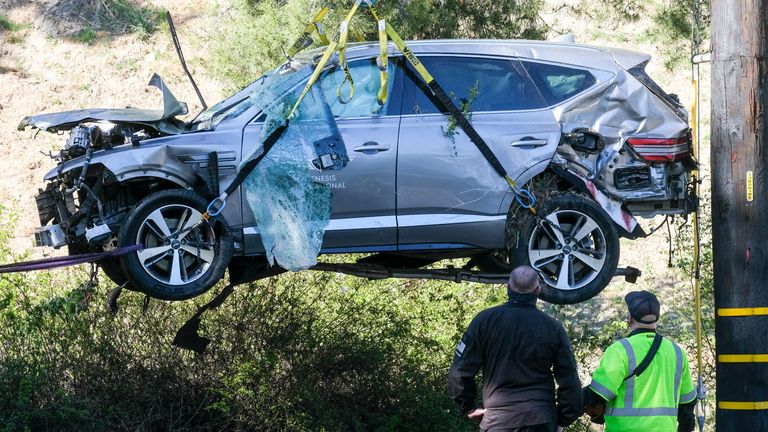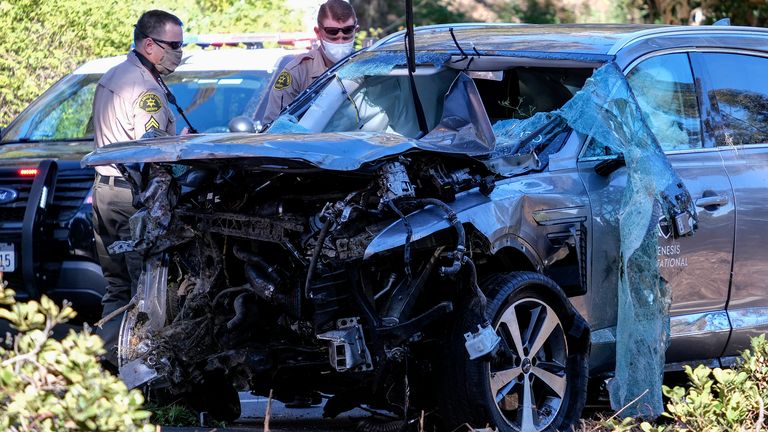 The golfer's crash came four years after he was found asleep at the wheel of his Mercedes car with the engine running. And was charged with driving under influence after he failed a Sobriety test. Tiger Woods later pleaded guilty to driving recklessly.
He is currently recovering from another back procedure at the beginning of the year.
Woods said: "I have so far to go. … I'm not even at the halfway point. I have so much more muscle development and nerve development that I have to do in my leg. At the same time, as you know, I've had five back operations. So, I'm having to deal with that. So as the leg gets stronger, sometimes the back may act up. … It's a tough road."
Tiger Woods revealed how things as simple as watching his son, Charlie play or listening to birds' sing have taken on greater meaning.
"I'm just happy to be able to go out there and watch Charlie play, or go in the backyard and have an hour or two by myself with no one talking, no music, no nothing. I just hear the birds chirping. That part I've sorely missed."
The 45-year-old' chances of more top titles appear to be over.
Woods has won 15 majors in his career, the 2019 Masters being the last. Overall, he has 82 PGA tour wins, which is tied for the most all-time with Sam Snead.
This week, he will be in attendance at the Hero World Challenge in the Bahamas. The 20-man tournament that benefits the Woods' foundation.