When it comes to fashion news, you might be forgiven for thinking that smart, polished clothes have all but ceased to exist, as column inches and social media feeds are given over to far buzzier sartorial genres, such as retro eclecticism, expensive streetwear and all-out sexy-as-hell eveningwear – with little else in-between. But whatever happened to clothes to go to work in; to have lunch in – clothes to simply look nice in? Lauren Santo Domingo, the immaculate founder of luxury e-tailer Moda Operandi, known for its sleek uptown sensibility, chimes in: "The only instruction my mother would give me on my personal appearance was, 'Just try to look nice.' Today, that's usually the only thing that guides me."
With a series of new hires at fashion houses famed for their refined elegance, this season, looking nice is back with considerable bite. Daniel Lee, the former ready-to-wear director at Phoebe Philo – era Céline, presents his first collection at the helm of Bottega Veneta this spring. He cites elegance as an essential and references the sophisticated Italianate style of the Agnelli family as inspiration. An early indication came via his pre-fall collection, where highlights included chocolate leather dresses, quilted leather pencil skirts, and roomy clutch bags.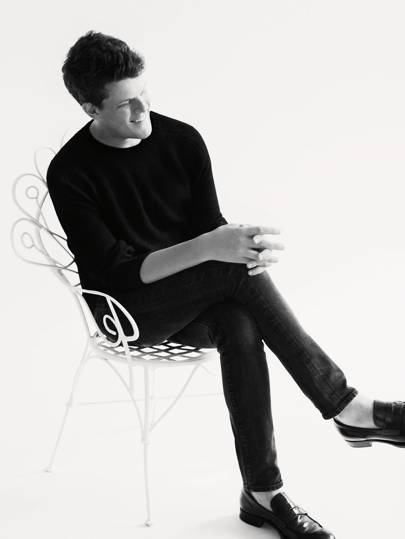 Meanwhile, at Escada, its newly appointed global design director Niall Sloan tapped into the uptown oomph of the '80s for his first New York Fashion Week catwalk show for the brand, held at the Park Avenue Armory. "There was an elegance to dressing then," the Irish designer says of the show's focus, which also celebrated the 40th anniversary of the German label. Tweed-effect skirt suits, double-breasted gold-buttoned blazers and gauzy velvet dresses abounded. Perhaps the biggest hit arrived in the shape of that brown and white polka dot Escada dress, inspired by the one Julia Roberts wore in 1990's Pretty Woman. "The empowered women in such films prove it's OK to have a bit of glamour," says the designer, who spent a decade at Burberry. His sophisticated take has plenty of ease and functionality, too; his skirt suits paired with sugary transparent raincoats are a case in point. "Women are still going to lunch in twinsets and pearls," he says, "but that's just one part of a busy day."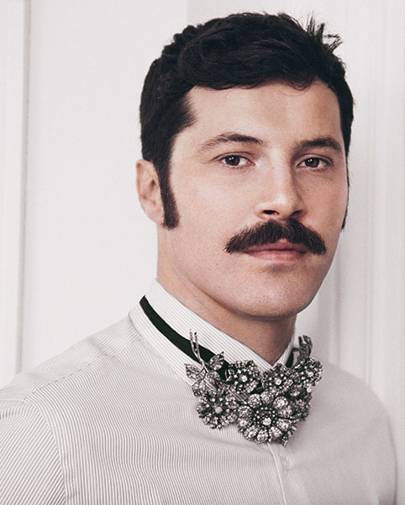 Revered shoemaker Roger Vivier is also re-energised, albeit via the archive. Before creative director Gherardo Felloni presented his debut spring collection, he spent 10 days delving into the history of the house. Vivier opened his first Paris boutique in 1937, and has been credited with inventing the 3in stiletto, over-the-knee boots, the curving "comma" heel, and the buckled pump popularised by Catherine Deneuve in 1967's Belle de Jour. He also designed exquisite shoes for Christian Dior, embroidered with gold thread, pearls and splendid plumes. Dior himself said that Vivier created "the most elegant shoes in the world".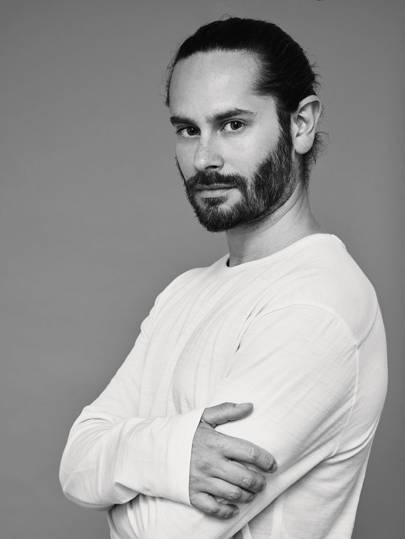 Kitten-heel slingbacks in glossy patent pink, stiletto sandals bursting with feathers, and lustrous satin evening bags all feature in Felloni's inaugural offering. The Italian footwear aficionado – an alumnus of Dior, Miu Miu and Fendi – has also updated the Belle Vivier pump. Its new square buckle and chunky heel nods to Vivier's original design. When the style was sported by Rive Gauche girls in the '60s, the silhouette took on a modern appeal. "The perfection of the shoe lies in its sophistication," Felloni says. He has reimagined it in patent and metallic leather, as well as with a sparkling buckle. "It's bourgeois, but casual and comfortable." Inspired by this practical approach, Felloni has also introduced a running shoe. For elegant élan, it features a near-3in arch and a rubber or bejewelled buckle. "I'm not just a designer who creates beautiful shoes," Felloni adds. "Women actually need to wear them." It's a sentiment that Mayfair-based fine jeweller Sabine Getty agrees with. "Dressing down one's uptown look makes it appear effortless," she says.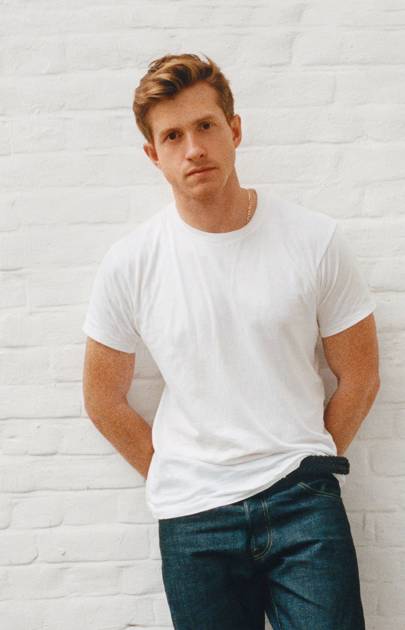 Few brands are more "uptown" than Carolina Herrera. When Herrera herself stepped down after her 37-year tenure, the reins were given over to Wes Gordon, who pressed pause on his 2010-founded eponymous label to take up the challenge. He spent more than a year by its now 80-year-old founder's side, absorbing her attitude to dressing, observing her in fittings and even talking about television shows and books. "She's the most modern woman I've ever met," he says. "In our office, Carolina's portraits by Mapplethorpe, Warhol and Horst adorn our walls. That bold woman with fire in her eye really resonates with women today." His second collection, arriving in stores later this month, boasts brightly coloured A-line skirts, preppy checked blazers and crochet cardigans, while dresses explode in a profusion of stripes, polka dots, florals and flounces. "I wanted to place exclamation points on colour, boldness and energy," he says. Meanwhile, flowing trousers are his update to the brand's signature full skirts, and a sugary-coloured gingham suit nods to the shirt worn by Herrera herself on the day of her first show at the Metropolitan Club New York.
"Elegance seems old-fashioned to some people. But the truth is that elegance is a word that has and always will be closely tied to fashion," Herrera explains in her memoir. Gordon agrees: "I think there is such a mistaken idea that elegance has to be uptight and stiff. In a world of so much chaos, sometimes the most rebellious thing to do, is wear something beautiful." Who can argue with that?
Source
Author: Laura Hawkins