So far, the video feed seems to be only for users in the U.S., but is very likely to be coming to other countries quickly. Even if you don't have the new video feed yourself, remember that members of your audience might, so it's best to optimize your video for mobile now.
So let's get specific about what you can do to bring people to your brand and develop a good connection with them through both live and recorded video content, thus ensuring you're positioned well in Facebook's new mobile video news feed.
Here are 14 ways you can optimize your exposure using the mobile video news feed:
#1: Build for Mobile, Not for Desktop
Facebook states, "Make your video more visually engaging by using a format unique to mobile, such as a vertical or square video."
It's easiest to just build for mobile right from the start. You'll avoid the time and cost of editing for mobile.
Two ways you can build for mobile are: first, focus on a single story. It increases the chances that your video is memorable. Second, change the aspect ratio to square to increase visibility in the feed. The aspect ratio for your videos is the width of the video in relation to its height. For example, a 4:3 aspect ratio means the picture is 4 units wide by 3 units high. You can familiarize yourself with Facebook's recommended specs for videos here.
Use Animatron Wave to easily and quickly create three versions of the same video: landscape, square, and portrait. It's one of the easiest video editing tools I've come across!
#2: Focus on Capturing Attention Quickly
To draw people to your brand quickly, use colors, themes, and imagery consistent with your brand. Incorporate these four things into the start of your video to spark interest: lifestyle images, action scenes, recognizable spokespeople, and a vibrant background.
Facebook also recently introduced the use of animated GIFs in ads. Used in creative and relevant ways, an animated GIF draws your audience's eye in a fresh way. Along with GIFs, the use of cinemagraphs can be really eye-catching. In fact, cinemagraph tool Flixel discovered that Facebook ads significantly outperform static photos.
#3: Design for Muted Video Plays
Since 85% of video ads are viewed without sound, it's important to convey your message visually. Additionally, internal tests conducted by Facebook found that captioned video ads increased video view time by 12% on average.
To take advantage of this, tell a story that can be understood without words and/or add words to the video. You can even include a word-for-word written transcript overlay in your video, using tools such as iMovie, ScreenFlow, Camtasia, Animoto, and Adobe Spark, and/or generate captions or upload the SubRip (.srt) captions file.
Pro Tip: Ensure your text overlay, any materials with writing in the video, and/or text logos are less than 20% of the video dimensions. Although Facebook has relaxed the 20% text rule on visual and video content, your paid (and organic) reach will still be somewhat throttled with larger text.
#4: Create for Small Screens
Consider the dimension and scale of mobile screens. Play with the overall composition and zoom to make sure your story is told well. You'll also want to make your video/visual content more immersive. For instance, Facebook's Canvas ads done right can be spectacular, like this one for Brussels Airlines with vibrant colors and embedded square video.
Pro Tip: Keep experimenting and testing to learn what works best for your brand and audience. Create a test group of users to first release your video content to and invite feedback.
#5: Broadcast Longer Live Videos
In January of this year, Facebook announced that it will give higher priority in the news feed to longer videos that are watched through to the end. Interestingly, in the announcement, Facebook didn't exactly disclose what it means by "longer." Turns out it's about 90 seconds or more. That's the length needed to be able to start inserting mid-roll video ads.
The experience is becoming more like television, so think of your videos in that way, especially your live broadcasts.
Facebook is rapidly moving toward a digital streaming video platform, ultimately competing with the three big players: Netflix, YouTube, and Amazon. Streaming video services across devices are growing at warp speed, fueled by a nation of cable TV cord-cutters.
In fact, Facebook is investing heavily in paying for original episodic content that is 3 to 30 minutes long. Facebook states in an article about the persuasive power of video, "We identified five factors related to the rise of online video viewing: smartphones, shorter attention spans, binge-watching, the importance of context and the thrill of novelty."
That is such a power-combo of five elements. The binge-watching one made me chuckle, but it all just makes sense. Facebook is betting on hundreds of millions of users around the world watching an ever-increasing number of streaming videos on mobile.
Facebook recently began testing mid-roll ads that appear after 20 seconds for VOD (video on demand; a.k.a. recorded videos or Live replays), and after 4 to 5 minutes for Live videos, while live. Subsequent ads are then at least 2 minutes apart. This move may drive the length of videos for content creators and advertisers alike.
What length should your videos be? I recommend you strive for a minimum video length of 3 minutes, and ideally 5 to 20 minutes or more. Consider an hour-long show in keeping with television format.
#6: Leverage Shorter Video Ads
Okay, now I'm going to contradict almost everything I said in #5 above! Yes, you should definitely utilize longer videos (3 to 30 minutes or more) in the right context and especially for your Live broadcasts. However, Facebook states that "Recent studies have proved that creating short videos of 15 seconds or less can significantly drive up video completions. If you want people to watch to the end of your video, it's best to make it 15 seconds or less."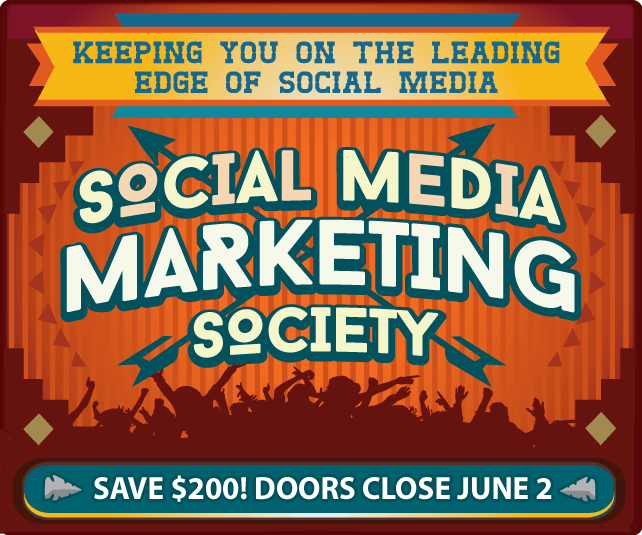 Pro Tip: Take your longer videos, including downloading the HD video file of your Facebook Live broadcasts, and repurpose them into 15-second segments or highlight reels that you can utilize in paid content. These short videos can be used in both Facebook and Instagram ads. Remember, testing is key; see how your audience responds.
#7: Provide TV-Style Content to Engage Users Over Time
Back to those longer videos: Keep in mind that it's not enough to just make longer videos! Don't just ramble on and on to rack up more minutes. Your videos will need to be highly engaging and ideally entertaining to keep people's attention throughout.
When you publish timely and relevant video content that users love to watch, engage with, and share, it's actually a win-win-win situation! You're providing Facebook with more (mid-roll) advertising opportunities, you're adding value for your audience, and as a result, your video content gets more reach and visibility.
You may prefer to continue with the more homegrown and authentic smartphone approach, like Chewbacca mask mom, Candace Payne.
My prediction, though, with Facebook's emphasis on TV-style programming, is that professionally produced videos will get the biggest exposure in the news feed. I know many of my peers in the social media industry don't agree with me on this. But seriously, I strongly encourage you to pay attention to this prediction of mine: marketers have a short window just now to get a head start in creating beautiful videos that are well-edited, well-lit, have professional audio, and contain quality content.
Get a leg up on the competition now by studying the intricacies of what's truly working well in video and live video, on mobile especially. Go outside your own 'filter bubble,' niche, and industry. What brands and businesses are racking up millions of views?
Remember what I said about Facebook becoming more like television and hurtling towards digital streaming video? Quality content can still be homegrown and authentic, and prevail.
Pro Tip: To achieve that professional level, use quality lighting and audio, an attractive and distraction-free background, and as always, engaging content.
Quick indicators of engagement to look for include users signing up for notifications, quickly joining the Live broadcast when they see the notification, and participating via reactions and comments.
#8: Play to Proven Video Content Categories
It can be easier to craft and storyboard videos when you approach the content in various "buckets." Following are some ideas for creating attention-drawing content:
Educational, like National Geographic and the History Channel
Inspirational, a list of 25 inspirational Facebook pages
Informative, such as trustworthy news sources
Entertaining, like comedians, funny celebs, and people like JP Sears!
Science-based how-to, like my friend Steve Spangler
Livecams, great examples include the baby eagle eggs hatching or baby giraffe being born
#9: Tell Engaging Stories
Bring out the human or personal element of your business. Tell stories, spotlight customers, go "out on the street," and share behind the scenes. The more you come across to your audience as a person instead of a company, they'll connect with you more easily, become engaged, and be more likely to buy.
#10: Include and Involve Your Audience in Broadcasts
Facebook is also rolling out new features for Live video including broadcasting from desktop, two-person side-by-side (mobile only for now), and the ability to bring individual viewers on live with you.
I recently got whitelisted for this feature and have had a blast taking it for a test run on both portrait (picture-in-picture like FaceTime) and landscape (side-by-side).
#11: Choose the Right Person to Appear in the Video
Who in your company or on your team has a great personality for the camera? Ask for input. You may be pleasantly surprised to find you have a total rockstar "TV-personality" waiting to be born. Having someone represent your business who's excellent on camera, engaging, and natural can make all the difference to your video success. That person can become a familiar recurring "character" in stories about your company.
#12: Schedule or Announce Your Live Video to Build an Audience Before You Go Live
Map out a plan for videos and Facebook Live that's tied to your business goals, and use the scheduling feature to build an audience ahead of time for your Live broadcasts. Scheduling works with third-party tools as you need to grab the stream key. Hopefully, as Live for desktop evolves, Facebook will sooner or later bring the scheduling ability to native Live and not just via third parties.
Meanwhile, one of the easiest tools I've found to schedule and broadcast Facebook Live on desktop is BeLive.tv. With just a couple of quick clicks, your Live video is scheduled with the description posted to your page (or whatever destination you choose; e.g., profile, page, group). Then to actually do your Live, it's just another quick click and voila. No messing with stream keys.
#13: Consider Influencer Videos
You might approach thought leaders and influencers within your industry or a related industry and see if they would be willing to broadcast Facebook Live videos and/or record video content for you. If they have the Branded Content feature on Facebook, they'll need to use that. It's a wonderful win-win way to leverage reach and engagement to a wider audience.
#14: Use Follow-Up Q&As to Amplify Your Reach
Be sure to follow up on your videos and engage viewers by answering questions.
For example, when I do a Facebook Live Q&A broadcast, even though I've already answered most questions in the comments on the live broadcast, my team and I go back and write replies to as many questions as possible in the comments before I promote the post. That extra step allows new viewers who may not watch much of the video to simply skim the comments and read the questions with answers.