SpaceX launched four astronauts toward orbit Friday using a recycled rocket and capsule, the third crew flight in less than a year for Elon Musk's rocket company.
The Four astronauts from the United states, Japan and France are suppose to reach the international Space Station early Saturday morning, following a 23-hour ride in the same Dragon capsule used by SpaceX's debut crew last May. And will spend six months at the orbiting lab.
At 5:49 a.m. (ET), SpaceX's Crew Dragon capsule lifted off from the Kennedy Space Center in Florida. A smooth countdown proceeded through the early morning, and even ran ahead of schedule at times.
Liftoff of Falcon 9 and Dragon! pic.twitter.com/g6Oi8qwU2Y

— SpaceX (@SpaceX) April 23, 2021
The astronauts were supposed to fly to the International Space Station on Thursday. However, liftoff was delayed because of poor weather offshore. SpaceX's Dragon capsule requires calm waves and winds in case an emergency splashdown is needed on the climb to orbit.
It is the first time SpaceX reused a capsule and rocket to launch astronauts for NASA, after years of proving the capability on station supply runs. The rocket was used November last year on the company's second astronaut flight.
The Crew Dragon separated from the rocket shortly after reaching Earth's orbit, traveling at speeds topping 17,000 miles per hour, and the crew will spend almost a whole day aboard the spacecraft as it slowly maneuvers toward the 21-year-old International Space Station, which orbits about 250 miles above ground.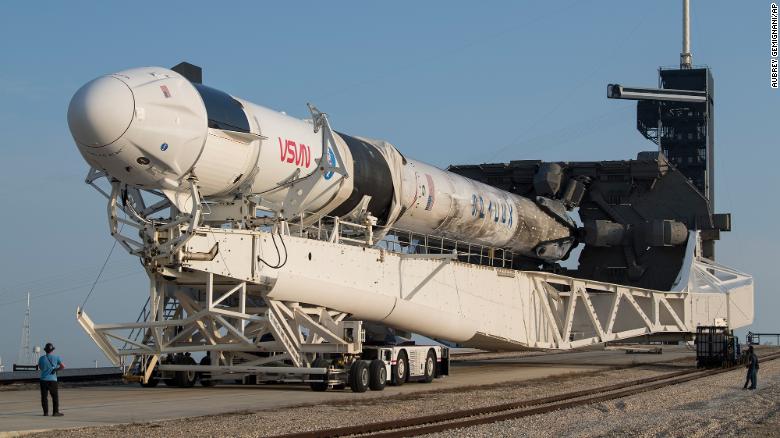 A prime focus of the astronauts' mission will be to study "tissue chips," or "small models of human organs containing multiple cell types that behave almost the same as they do in the body" and that NASA hopes it will advance the development of drugs and vaccines, according to the space agency. That work will build on years of studying biological and other scientific phenomena aboard the ISS, where the microgravity environment can give scientists a better fundamental understanding of how something works.