In retrospect, the happiest moments of my life have probably been spent at 30,000 feet. Even on a budget airline, with my knees pressed up against the seat in front of me while wrestling for control of the armrest, I am still almost deliriously pleased to be on my way to a faraway country. I'm hardly alone in finding globetrotting exhilarating. What is unusual, though, is that in my travel daydreams, I am virtually always by myself.
In the beginning, I never really gave much thought to being a solo traveller. I did it out of necessity. If I was desperate to visit a ruined 12th-century castle in eastern Slovakia and nobody else was mad enough to join me, I would simply go alone. If none of my friends could see the appeal of canoeing down the Amazon in 35° heat, I would just have to do it without them. Now, though, with more than a decade of globetrotting and six continents under my belt, I actively prefer being sans plus one (or two) on the road.
Don't get me wrong. I'm all for a margarita-drenched girls trip to Tulum or holing up with a boyfriend in a lavish riad in Marrakech, but the real journeys – the kind where you return home altered on some cellular level – are best done by yourself. More than your daily grind, more than your bricks-and-mortar home, it's the people in your life who fix your sense of identity – and being away from them for a while is strangely freeing, no matter how much you love them.
For starters, you are beholden only to yourself when you're on the road without travel buddies. No interest in the well-known tourist sites? Skip them and go to newly opened galleries and boutiques instead. Fancy having a three-hour lunch complete with a bottle of Pinor Noir? Do it. Disappointed by the city you're in? Jump on a train to another one. It's incredibly liberating to be able to fill your days as you please without worrying about what your significant other and/or group of friends would rather be doing.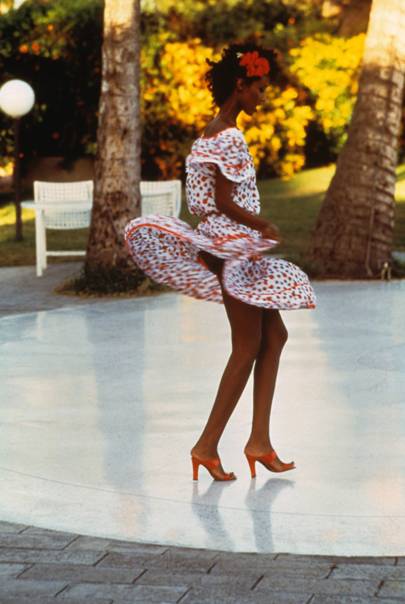 There's also the simple fact that being alone in a foreign country teaches you how much you are capable of handling entirely on your own (and I'm not just talking about finishing a bottle of wine at lunch). As someone who is wildly neurotic in my day-to-day life, I'm remarkably zen on the road. I have had a fair number of travel disasters (most of them self-inflicted) and I have always managed to deal with them in one way or another, whether it was an emergency landing in Namibia or a visa crisis in Bolivia.
Perhaps most critically though, when you're travelling alone, you are receptive to more experiences than you would be if you were surrounded by other people from home. If I had been travelling with friends, would I ever have made an impromptu 350-mile detour to see the Rafflesia flower blooming in Southeast Asia after meeting a new friend who was heading that way? Or spontaneously caught a boat from Venice to the Croatian islands in the middle of a holiday romance? I can say quite confidently that the answer is no.
And, more and more, other people are travelling solo as well. In fact, the number of solo female travellers has doubled since 2015, accordingly to newly-released research. Sometimes it's a choice and sometimes it's out of necessity, but whatever the circumstances, hitting the road by yourself can be one of the most transformative experiences of your life. If you're nervous about it, there are steps you can take to make sure your trip goes well – whether you're going to Cannes for a weekend or riding the Tran Siberian Express for three months. Bon voyage.
Read as much as you can before you go.
The simplest way to alleviate your doubts about travelling alone is to remind yourself that women have been doing it for centuries. Many, many years before Eat Pray Love and Wild, 19th-century explorer Isabelle Eberhardt traversed the Sahara desert disguised as a man (read the diaries of her travels) and Victorian scientist Mary Henrietta Kingsley made her way across West Africa in a whale bone corset – meticulously chronicling her experiences in her journal. For more contemporary heroines, make room in your suitcase for the likes of Bleaker House, novelist Nell Stevens' account of living alone in the Falklands for three months; Rebecca Solnit's brilliant personal essay collection A Field Guide to Getting Lost; and Wild by Nature, National Geographic Explorer Sarah Marquis's memoir of a 10,000 mile trek she completed over three years.
There are countless blogs out there about solo female travel – and a vast network of people obsessed with hitting the road who are Instagramming up a storm. It's much less intimidating to reserve a seat on a flight to New Delhi or plan a road trip through the Deep South when you can read someone else's firsthand account of doing the same exact journey a few months before you.
Practice going it alone at home first.
If the thought of sitting in a romantic bistro on the Left Bank by yourself and ordering a meal fills you with panic, try doing it at your local French restaurant before you jump on the Eurostar. Bring a novel as a crutch, order a glass of wine, and prepare to be stunned by the fact that nobody – seriously, nobody – cares that you are alone. Truly. You might even find that you enjoy it. That said, the reality is that your personality changes when you're travelling by yourself – and, even if the idea of having tacos alone at a Mexican place right now makes you vaguely nauseous, there's a distinct chance that those worries will evaporate when you're at a roadside stand in Oaxaca.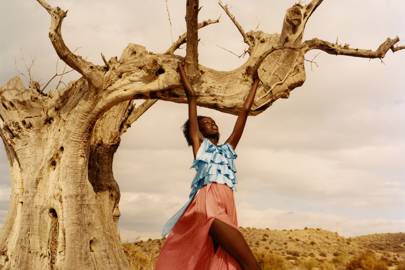 Select your destination carefully.
No one is expecting you to circumnavigate the globe on your first trip by yourself. Start with a weekend city break in Europe, where the tourist infrastructure is rock solid – and the likelihood of any travel disasters is minimal. (Equally, if you're more comfortable returning to a destination that you have already visited for a weekend, go for it.) Once you manage to navigate your way around Krakow or explore Valletta without a problem, it's much easier to see yourself doing the base camp trek on Everest.
Be careful whose advice you take.
From the moment that you decide to hit the road alone, expect to be bombarded with well-meaning (but usually fairly misguided) advice about your personal safety, frequently from people who have a) never travelled solo and b) never been to the region of the world that you're off to explore. With all due respect: ignore them. Instead, invest in a quality guidebook (the Lonely Planet series has helpful, practical tips on what to look out for in terms of crime) and chat to as many locals before you go as possible, who virtually always have the best sense of whether or not a particular neighbourhood or route is dangerous. It's also worth reading the Foreign Travel Advice section of Gov.uk, which breaks down the risks associated with visiting any given country.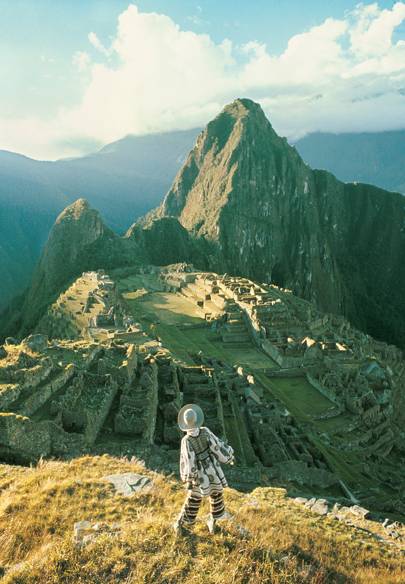 Give your trip a specific focus.
If you feel strange aimlessly wandering around a city or just lazing on a beach by yourself, structure your trip around a particular goal. Consider yourself a fitness junkie? Trek the Camino de Santiago in Galicia; complete a yoga retreat on Maui; or take paragliding courses in Lima. More of a culture person? Do a culinary workshop in Sicily; paint ceramics in Istanbul; or study jazz in New Orleans.
Be savvy when choosing your accommodation.
As anyone who has ever gone on a solo backpacking trip can verify, you are rarely (if ever) alone in hostels, so if you're really keen to meet other travellers, sometimes opting for a private room in an upscale one is the best way forward. You're virtually guaranteed to find someone keen to join you on whatever excursion you have planned for the day before you've even finished your morning latte. For those who prefer more sophisticated lodgings, however, the best choice is a boutique hotel – which tend to have a more personal, friendly vibe than even the most luxurious resorts. The website Small Luxury Hotels of the World rounds up some of the best.
Source
Author:  HAYLEY MAITLAND