The recruitment of 20,000 new police officers in England and Wales will begin within weeks, Prime Minister Boris Johnson has said.
The College of Policing welcomed the pledge but warned of "logistical challenges", partly because of concerns of a lack of instructors for training.
It is "not just getting people through the doors", its chief executive said.
Home Office figures show that forces in England and Wales lost 20,564 officers between March 2010 and March 2019.
Mr Johnson said he wanted the recruitment – which will be overseen by a new national policing board – to be completed over the next three years.
Mr Johnson said: "People want to see more officers in their neighbourhoods, protecting the public and cutting crime."
Downing Street said a recruitment campaign would begin in September, with forces held to account for meeting the target by a new board, bringing together police leaders and led by Home Secretary Priti Patel.
Newly-appointed policing minister Kit Malthouse said the plans would cost around £500m in the first year, but said "we still have to work out the exact number".
Asked about where the money for the new officers would come from, he said: "In the end, that money is going to come from general taxation or indeed some of the headroom we've got fiscally on the borrowing.
"You deal with what the priority is and you make the rest fit," said Mr Malthouse.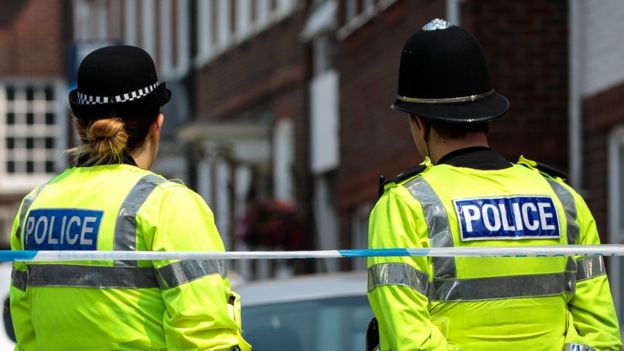 Home Office figures show the three largest forces lost the highest number of officers: the Metropolitan Police Service (2,932), West Midlands Police (2,131) and Greater Manchester Police (1,704).
Cleveland Police lost the largest share of its total force – down 31% – while Surrey Police lost the smallest proportion at 0.4%.
The College of Policing welcomed the recruitment pledge as a "huge opportunity", but warned that some forces were concerned they did not have enough training instructors and police stations to support a rapid expansion.
Mike Cunningham, the college's chief executive, told BBC Radio 4's Today programme: "There are a wide variety of logistical challenges that come with the recruitment process."
He said the plans could be a "huge opportunity" but said the new prime minister should consider "the assessment process, the attraction, recruitment campaigns, the vetting".
"And then of course training people, making sure they are fit for the responsibilities that they have."
Mr Malthouse told the Today programme he understood it was a "really big target to hit" and they were aware of the issues which may arise.
He said: "A surprising logistical issue that constrains the number of police officers is access to lockers.
"Modern police officers carry a lot of equipment and that all has to be stored somewhere overnight, as they travel to and from their home – so finding locker space is going to be the key."
The National Police Chiefs' Council said a "substantial" growth in officer numbers would help cut crime, improve outcomes for victims and increase diversity in the workforce.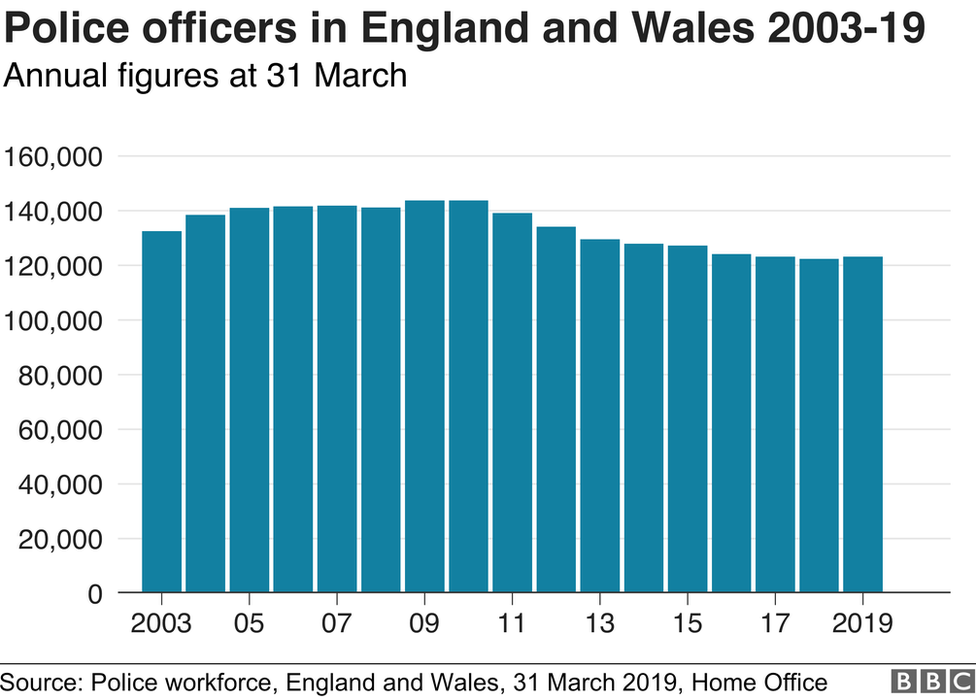 Home Secretary Priti Patel said the rise in serious violence was "deeply worrying", and recruiting additional officers "sends a clear message that we are committed to giving police the resources they need".
"This is the start of a new relationship between the government and the police working even more closely together to protect the public," she added.
But shadow policing minister, Louise Haigh, said the role of the modern officer had changed due to austerity and "simply adding more officers" to the beat would not change this.
She added that the government must make sure they are not just replacing the officers which were cut.
"It is galling to see the very same politicians that have voted for every single cut over the past few years now admitting that they were wrong and reinvesting in the police," she said.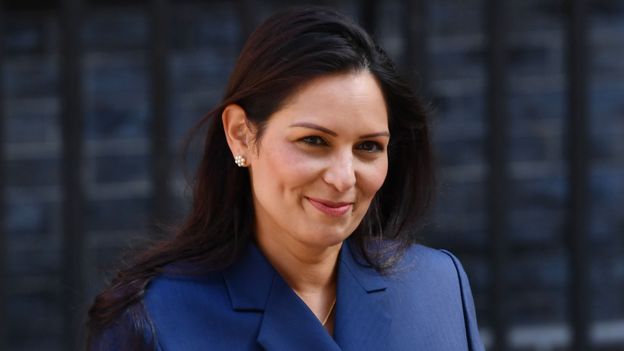 Liberal Democrat leader Jo Swinson welcomed the recruitment of extra officers but called for more investment in youth services and other solutions to tackle crime, such as the "public health" model pioneered in Glasgow.
"Yes we do need more police, absolutely, but that on its own is not going to solve the problems we have with crime, in particular when you look at knife crime and the really heart-breaking surges in knife crime – young people dying on our streets, killing each other," she said.
"Instead, we have Boris Johnson setting out a huge increase in stop and search, which we know doesn't work."
Many police and crime commissioners – tasked with ensuring their police force is effective – have campaigned for extra resources in recent years.
Responding to the recruitment-drive announcement, Sussex commissioner Katy Bourne told BBC News it could help forces to bolster numbers on both the "physical" and "digital" beat.
However, South Yorkshire's commissioner, Dr Alan Billings, questioned how the extra officers would be paid for – adding that council tax payers should not be asked to cover the costs.
Mr Johnson first made the pledge for more police officers during his leadership campaign and included it in his first speech as prime minister outside Downing Street.
The government said it would also review a pilot which makes it easier for officers to use stop and search powers, with a view to rolling it out across all forces.
The change has been trialled by seven forces in England and Wales since April.