Actor Heath Freeman has passed away at age 41.
The actor, who is best known for his role as serial killer Howard Epps in Bones, died in his sleep, said former Miss USA Shanna Moakler.
No cause of death has yet been said yet but news of the actor's passing was confirmed by Ashley Benson, his Manager on social media.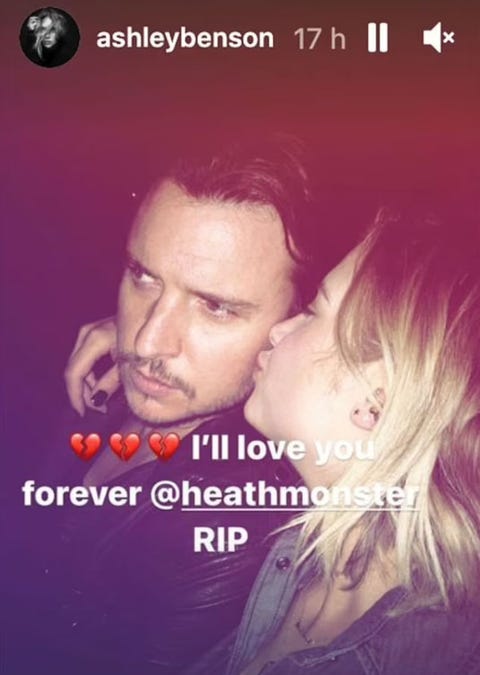 Benson shared a picture of herself with Freeman on her Instagram Stories, she wrote: "I'll love you forever @heathmonster RIP".
Godspeed beautiful friend, I will miss your laugh and cherish our great times… ty for making this life exciting and fun @heathfreeman #heartbroken pic.twitter.com/Gc9Lgdgluk

— Shanna Moakler (@ShannaMoakler) November 14, 2021
Taking to social media on Sunday, Shanna shared a selection of snaps of the pair and said: "Heartbroken to hear of the loss of my dear friend Heath Freeman, talented actor, director, producer, outstanding chef and a solid friend.
"You will be so dearly missed and I will cherish every amazing memory we all had…. and we have a lot of great ones!! Godspeed."
Freeman was best known for his appearances in NCIS and Bones, he also starred other popular TV shows such as Raising the Bar, Spartacus: Blood and Sand and received his first credit for an episode of ER.
Freeman also co-wrote Skateland which he also starred in as well, alongside Twilight actor Ashley Greene and Joker star Brett Cullen.
Actor Assaf Cohen paid his tribute, he said: "Saddened to hear about the passing of @heathfreeman. My first S. California production was a show at South Coast Rep with Heath. He was classy, earnest and of course, extremely talented.