Swedish artist Lars Vilks, who sketched the Prophet Muhammad's head on a dog's body, has died in a car traffic accident. He was haunted by the extremist group Al-qaeda for blasphemy.
The artist had been living under police protection after receiving death threats over the cartoon publication.
Lars, 75 was said to be travelling in a civilian police vehicle which collided with a truck near the town of Markaryd in southern Sweden.
Investigators said the collision, which also killed two police bodyguards, and there were no indications of foul play.
Carina Persson said the police car, which was being driven by one of the bodyguards, had left Stockholm and was heading south when it veered into the path of the truck. Both vehicles then burst into flames. The accident occurred near Markaryd, 100 kilometers (60 miles) northeast of Malmo, Sweden's third-largest city.
"There is nothing else for now that indicates that it was something else but a traffic accident," Persson told a press conference.
Sweden's top police chief, Anders Thornberg, said an investigation would take place, but was expected "to take a relatively long time."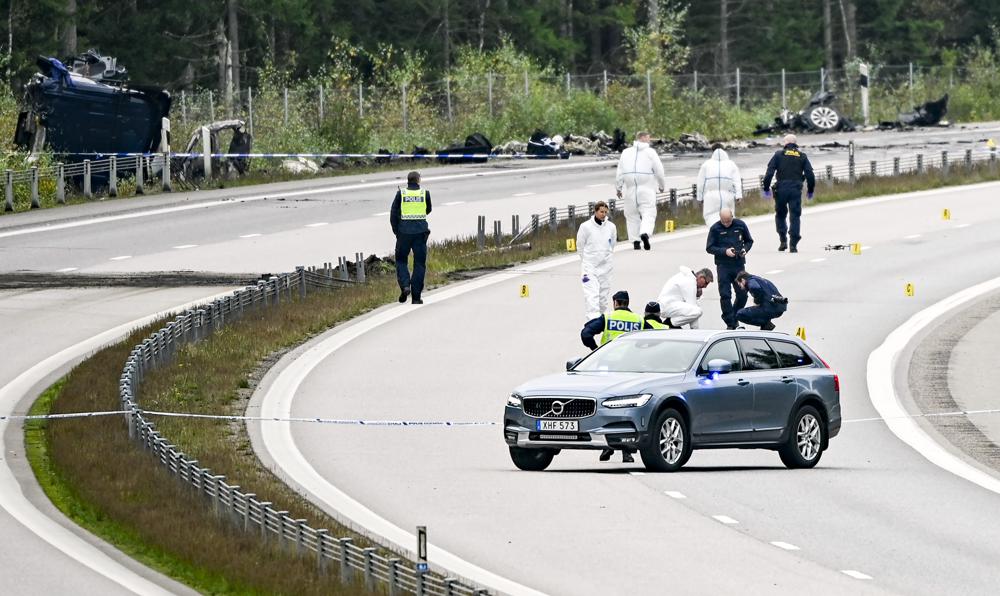 Police said Monday they did not know why Lars car drove into the wrong lane but they were investigating whether a tire might have exploded. Though the car had puncture-proof tires.
Lars's series of cartoons of the prophet Muhammad were poorly taken by many Muslims who considered them deeply insulting to the founder of their faith.
Sweden's Culture Minister Amanda Lind called the incident "an extremely tragic traffic accident."
Lars was unknown beyond the Sweden borders before 2007, when he drew a sketch of Muhammad with a dog's body. Conservative Muslims consider Dogs to be unclean and Islamic law generally opposes anything that depicts the prophet, when favorable, for fear it could lead to idolatry.
Al-Qaeda put a bounty on Lars' head. In 2010, two men tried to burn down his house in southern Sweden.
Since that time, Lars was forced to live under police protection, "due to the fact that he made use of his freedom of expression and his artistic freedom," Lind said Monday.