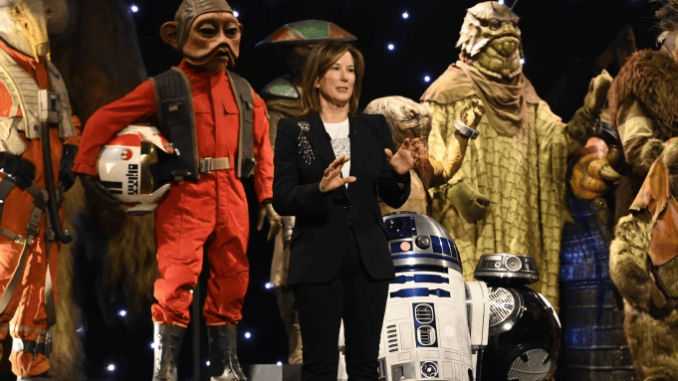 Lucasfilm Announces 10 New Star Wars Movies and TV Shows for the Franchise's Future
Star Wars fans have reason to celebrate as Lucasfilm announces an exciting new slate of movies and TV shows for the beloved sci-fi franchise.
With 10 new projects in development, the future of the Star Wars universe looks brighter than ever. Here's everything we know about the upcoming releases:
"Ahsoka" – A live-action series featuring fan-favorite character Ahsoka Tano, played by Rosario Dawson.
"Rangers of the New Republic" – Another live-action series set in the same timeline as "The Mandalorian."
"The Acolyte" – A new live-action series set in the High Republic era, which explores the darker side of the Star Wars universe.
"Andor" – A spy thriller series that follows the adventures of Rebel Alliance operative Cassian Andor, played by Diego Luna.
"Obi-Wan Kenobi" – A highly-anticipated series set 10 years after the events of "Revenge of the Sith," with Ewan McGregor reprising his role as the iconic Jedi Master.
"Lando" – A series focused on the charismatic smuggler Lando Calrissian, played by Donald Glover.
"The Bad Batch" – An animated series featuring the elite clones of Clone Force 99, who first appeared in "The Clone Wars."
"Visions" – An anime-inspired anthology series featuring different stories set in the Star Wars universe.
"A Droid Story" – An animated adventure that follows a new hero alongside R2-D2 and C-3PO.
"Rogue Squadron" – A new Star Wars movie directed by Patty Jenkins, which will explore the adventures of a new generation of X-wing pilots.
Lucasfilm president Kathleen Kennedy expressed her excitement about the upcoming projects, stating that "the galaxy is expanding" and that they "couldn't be more excited to be working with [their] stellar creative teams." With a diverse range of stories and characters, the new Star Wars releases promise to be some of the most exciting in the franchise's history.