A leather-printed LV logo in reassuringly luxurious shades of tobacco is a familiar sight at airports around the world, but, if a slew of recent celebrity airport exits is anything to go by, there's a new cult Louis Vuitton wheelie to which you should adjust your style antennae – and it's knitted.
The French trunk-maker has just dropped a new collection as part of its Horizon range, designed by Marc Newson, which features an outer shell of "thermo-formed 3D knit with a double-sided jacquard". Cate Blanchett, Alicia Vikander, Léa Seydoux and Sophie Turner are all fans, dutifully tugging them through customs paired with largely monochrome outfit combinations, as well as that post-passport control essential: a giant pair of dark sunglasses to paper over any signs of jetlag.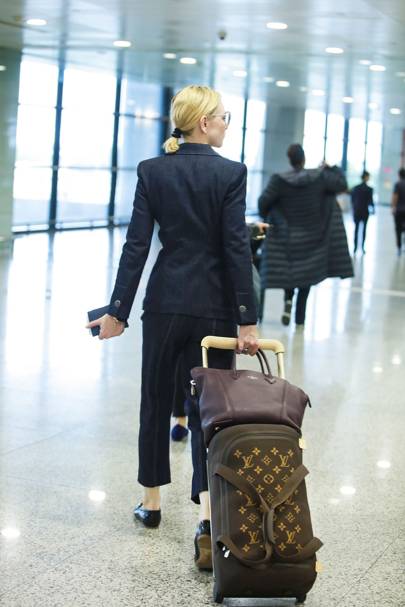 The luggage has been tested over a period of years by Newson, the influential industrial designer known for his super-slick creations, including quicksilver lounge chairs, Apple watches and Ford concept cars. A travel nut, Newson told Vogue: "If I do say so myself, it's the best travel luggage I've used functionally, largely because I spent most of my life suffering with the usual stuff. That gave me a lifetime to study how it could be improved, and how to eliminate my bugbears."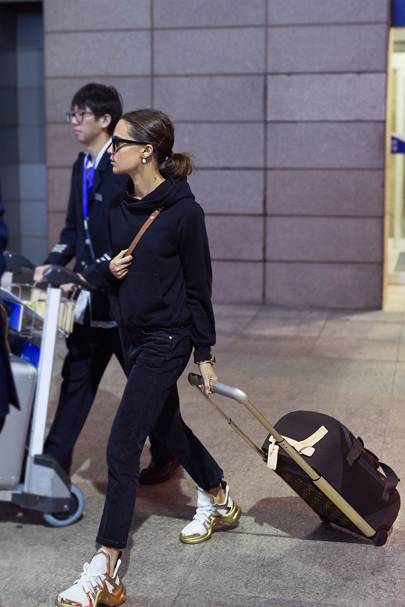 Favouring a carry-on approach, Newson, who only travels with a toothbrush, a suit and a shirt, has paid particular attention to the case's volume. "I hate checking bags, I'm one of those people who constantly gets their luggage lost, so I'm obsessive about packing everything into one bag."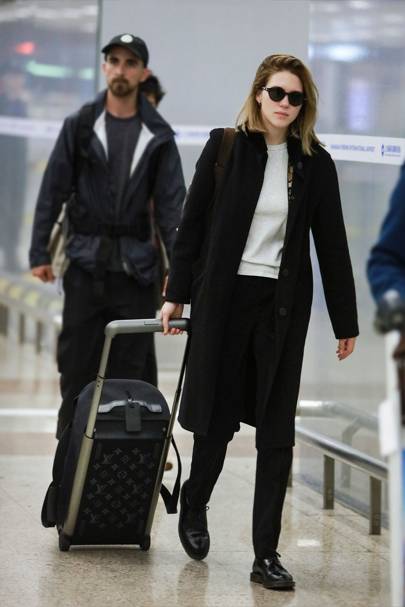 After multiple samples, he's pleased with the capacity of this knitted range, which comprises "elastic and thermo-fusible threads" that are then heat-blasted to give the case a more rigid shape. "The first thing was to carry over the technology that I had invented with the [first collection for] Horizon, and that was the cane on the outside, the perimeter of the bag, to create a huge amount of volume inside the case. That not only frees up volume but makes it much more functional…there's nothing worse than opening a bag that has a horrible floppy, nebulous cloth concealing a huge mechanism."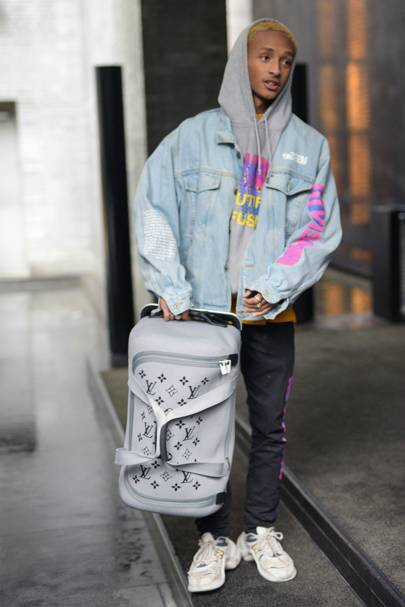 Naturally, Hollywood's finest couldn't agree more.
Source
Author: Julia Hobbs