The world's biggest luxury goods company is buying US-based jeweller Tiffany & Co for more than $16bn (£12.5bn).
The largest luxury goods deal to date gives LVMH's billionaire owner Bernard Arnault a bigger slice of one of the fastest growing upmarket sectors.
He said Tiffany had an "unparalleled heritage" and fitted with his other brands.
Tiffany has been hit by lower spending by tourists and a strong US dollar.
Tiffany is something of a New York institution and its flagship store is next to Trump Tower on 5th Avenue. The company hit global fame after being featured in the 1961 Audrey Hepburn film Breakfast at Tiffany's.
Founded in 1837, it employs more than 14,000 people and operates about 300 stores.
Mr Arnault has coveted the business since buying the Bulgari brand in 2011 for $5.2bn.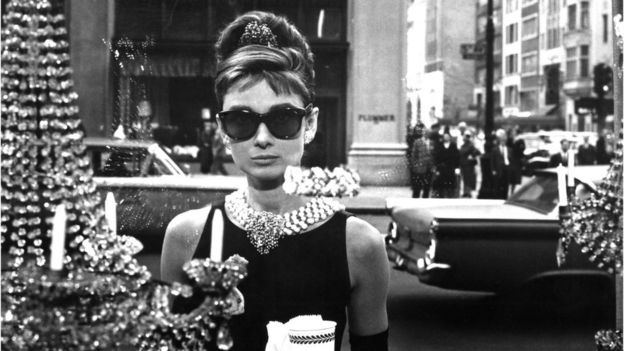 "We have an immense respect and admiration for Tiffany and intend to develop this jewel with the same dedication and commitment that we have applied to each and every one of our Maisons [brand houses]," he said.
LVMH has 75 brands, 156,000 employees and a network of more than 4,590 stores. Its other brands include Kenzo, Tag Heuer, Dom Pérignon, Moet & Chandon, and Christian Dior.
"We will be proud to have Tiffany sit alongside our iconic brands and look forward to ensuring that Tiffany continues to thrive for centuries to come," Mr Arnault said.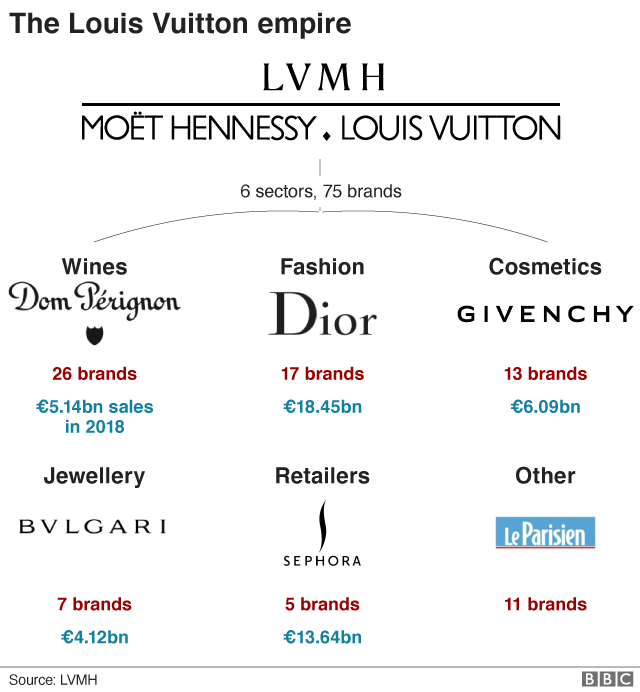 Known for its signature robin's-egg blue packaging, Tiffany rebuffed LVMH's initial advance made just five weeks ago, arguing it significantly undervalued the company.
The new deal values each Tiffany share at $135 in cash and is higher than the initial offer of $120 a share – which valued the business at $14.5bn.
Tiffany chairman Roger Farah said the board had concluded this deal "provides an exciting path forward with a group that appreciates and will invest in Tiffany's unique assets and strong human capital".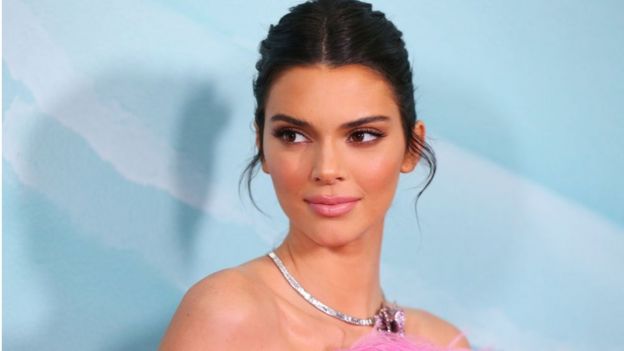 The brand is associated with diamond rings but it has lost its appeal in recent years, according to Fiona Cincotta, market analyst at City Index.
She told the BBC's Today programme that there had been a "changing of the times".
"It's not quite keeping up with millennials so it just needs a re-boost and a re-brand," she said.
LVMH has experience of revitalising businesses. Ms Cincotta cited jeweller Bulgari, which when LVMH took it over in 2011 had operating margins of 8%. These have now widened to 25% on double the sales.
"This something that LVMH appears to do very well… this is a real turnaround story," Ms Cincotta said.
Step through the doors of the Tiffany & Co flagship store on Fifth Avenue in New York and you go back in time to the 1960s.
You don't quite expect Audrey Hepburn to be gazing longingly at one of the glass display cases, but the shop's atmosphere is redolent of the eponymous film that did so much to make the jewellery chain an international name.
That ready association is an asset – everyone knows what Tiffany does – but is also a weakness.
Millennials don't want to shop where their parents did, which is why Tiffany has been struggling in recent years and has now given up the fight to remain an independent company.
LVMH is paying a decent price – $135 a share is not far off its all-time high – but it's worth bearing in mind that luxury brands are notoriously difficult to value. Tiffany's staff will be hoping that LVMH can repeat what it did with Bulgari, turning a rather old-fashioned brand into something more cutting edge, and doubling sales in the process.
Investment bankers, ever eager for the sniff of a deal, will also be wondering whether this move by LVMH might trigger a reshuffle of its sprawling empire.
One obvious deal – which has been touted many times but never made it off the drawing board – would be the sale of its majority holding in Moet-Hennessy to Diageo, the drinks giant that currently owns a one-third share. Diageo would be an eager buyer, but over the years LVMH has shown itself reluctant to sell.
Tiffany has attempted to broaden its appeal to younger customers.
Last year, actor Elle Fanning was named as the face of the brand and fronted an advertising campaign to the strains of Moon River – the theme tune to the film Breakfast at Tiffany's – but remixed and featuring the rapper A$AP Ferg.
It also secured Kendall Jenner, one of the biggest "influencers" on Instagram with 119 million followers, as one of the models for this year's spring and summer collection.
In 2018, it brought in Reed Krakoff, widely credited for transforming the US handbag brand Coach into a multi-billion dollar business, as its chief artistic officer.
One of his first collections when he joined Tiffany was called "Everyday Objects" and features products such as a sterling silver ball of yarn for £8,750 and a set of 10 Lego-like silver and walnut building blocks which cost £1,550.
Its main focus, though, is jewellery which was one of the strongest performing areas of the luxury industry in 2018. Consultancy Bain & Co forecast that comparable sales in the $20bn global market were expected to rise by 7% this year.
This has encouraged firms to expand in the sector. Luxury goods firm Kering has launched high-end jewellery lines for its fashion brand Gucci, while Switzerland's Richemont – a sector leader with labels such as Cartier – recently bought Italy's Buccellati.