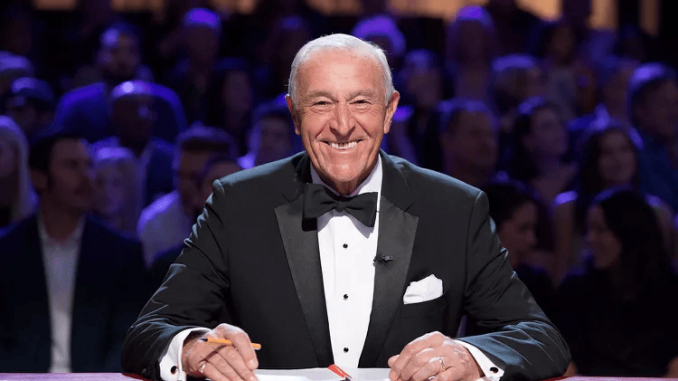 Len Goodman, the beloved head judge of the popular TV show "Dancing with the Stars," has passed away at the age of 78.
The news of his death has shocked and saddened fans around the world, as Goodman was known for his witty remarks, expert dancing knowledge, and charismatic presence on the show.
Goodman's career as a ballroom dancer and judge spanned decades, and he gained a loyal following through his role on "Dancing with the Stars."
His passion for dance and his ability to articulate his critiques with humor and warmth made him a beloved figure on the show, and he was often referred to as the "elder statesman of dance."
Goodman's contributions to the world of dance were immense. He was a renowned professional dancer and a respected judge, known for his keen eye for technique and his constructive feedback.
He began his career as a dance teacher and went on to become a successful competitive dancer, winning numerous titles. In the 1990s, he became a judge on the British dance competition show "Strictly Come Dancing," which later inspired the American version, "Dancing with the Stars."
Throughout his tenure as the head judge on "Dancing with the Stars," Goodman became known for his no-nonsense approach to judging, but also for his endearing personality and quick wit.
He often provided insightful feedback to the celebrity contestants, helping them improve their dancing skills while also entertaining the audience with his sharp humor.
His catchphrases, such as "It's a 10 from Len!" and "Seh-vehn!" became iconic and endeared him to viewers around the world.
Goodman's passing has left a void in the world of dance and television. Fans and fellow celebrities alike have taken to social media to express their condolences and share memories of the legendary judge. Many have praised his contributions to the art of dance and his impact on the world of entertainment.