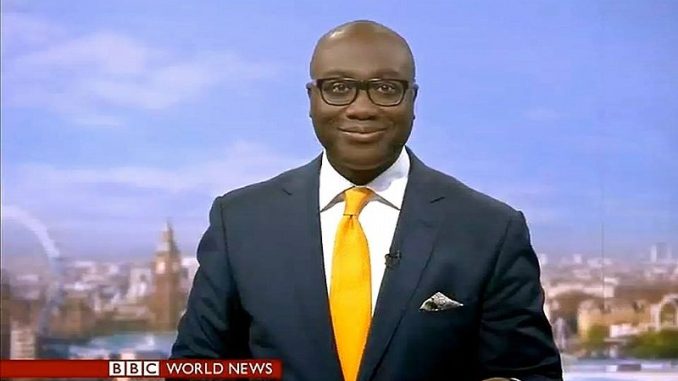 Do you see yourself a rising star of African journalism? You have a chance now as the BBC seeks a rising star like you out there for the BBC World News Komla Dumor Award.
Who is Komla Dumor?
Komla Dumor, was an exceptional Ghanaian journalist who worked for BBC World News and was the main presenter of its programme Focus on Africa.
Dumor who started his career in Joy FM, Accra, Ghana, and was the 2003 winner of Journalist of the Year award given by the Ghana Journalists Association.
Later he joined the BBC African Service in London as host of the radio programme Network Africa. And since joining the BBC he presented The World Today on the BBC World Service, World News and Africa Business Report on BBC World News television.
A published list in New African magazine in 2013, listed Dumor as one of the 100 most influential Africans of the year (2013).
Dumor, with his outstanding work he established himself as one of the emerging African faces of global broadcasting; he become a true example to journalist across the African continent as he told the stories to the world. Through his work he a made a significant impact on Africa and the rest of the world.
He died on January 18, 2014 in his London home after a cardiac arrest. He left behind three children a wife.
What is the BBC World Komla Dumor Award?
Now in its seventh year, the BBC World Komla Dumor Awards is a prize to give Journalists from across Africa the opportunity to show their talents as well as to uncover and promote fresh talent from the African continent.
The BBC is encouraging journalists across Africa to apply for the prize, which seeks to promote and celebrate outstanding journalistic talent living and working on the African continent. Previous winner are:
2015: Nancy Kacungira (Uganda)
2016: Didi Akinyelure (Nigeria)
2017: Amina Yuguda (Nigeria)
2018: Waihiga Mwaura (Kenya)
2019: Solomon Serwanjja (Uganda)
2020: Victoria Rubadiri (Kenya)
The winner of this year's award will spend three months at the BBC headquarters in London, train, learn as well as gain skills and experience.
The candidate will have the opportunity to travel to any Africa country to report on a story that they have researched, with the report broadcast to the BBC's international viewers.
Deadline for Applications is February 16, 2022 at 23:59 (GMT).