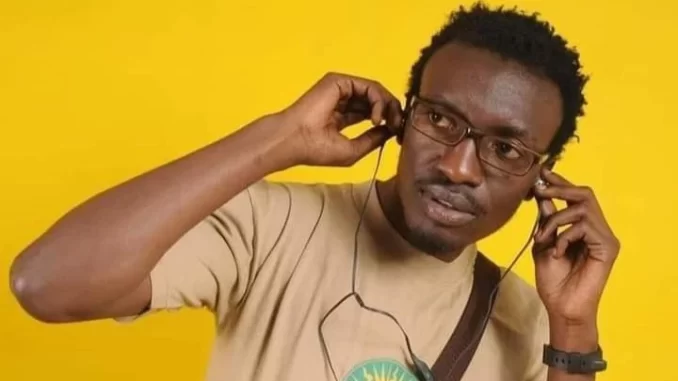 Olwenya Maina of Nairobi Half Life was pronounced dead at a Nairobi hospital after collapsing.
The cause of death remains unknown but the family, which has called for calm and privacy at this time, will relay more information when ready.
Meanwhile, investigations into Olwenya's sudden death have commenced.
Deputy President William Ruto has mourned the actor Maina Olwenya who passed away Monday night after collapsing.
In his condolence message, the DP remembered Olwenya as a brilliant actor who has exited the stage far too soon.
I mourn with the family, friends and colleagues. We have lost a genuine talent, a dedicated creative and a good man. Like all great talents, Maina will live on through his work. Safiri Salama, Ruto tweeted.
Olwenya is a voice over artist who has worked in various advertorials.
A former DJ and co-host of Radio Jambo, David was a station ID for Radio Jambo.
Kenyans also took to social media to mourn the renowned actor.
Olwenya Maina has passed on!Damn!He was super talented. His role as 'Oti in Nairobi Half Life was well executed, Twitter influencer Bravin Yuri said.
I loved all the roles he played. It's just heartbreaking. May his Soul Rest in eternal Peace. We have lost real talent, he added.
Kenya has lost a worrier in the film industry. His famous movie NAIROBI HALF LIFE was massive, it helped shape and changed perceptions of many youth regarding crime and terror and realise how crime destroys lives, Mohamed Juma said.
Radio Africa said we'll miss you here at Radio Africa… among the very best voices in East Africa…. great actor, superb talent!!!! Recalling your outstanding role in the movie Nairobi Half-life… what a game-changer you were, big boss!!!!!!
The Kenyan film industry is really devastated over the death of their brother Olwenya.