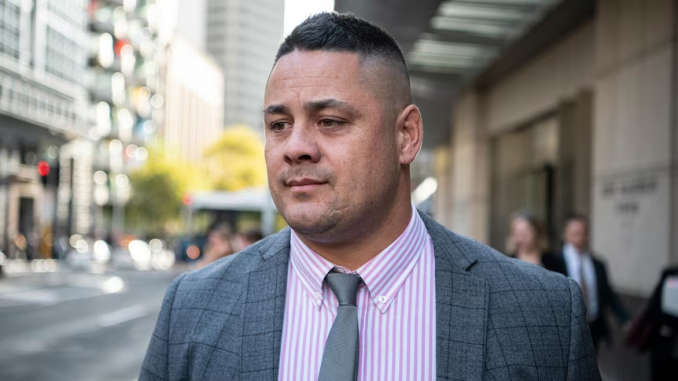 Former Australian rugby league superstar Jarryd Hayne has been sentenced to four years and nine months in jail after being found guilty of two counts of sexual assault.
The 36-year-old was found guilty of both charges in the Newcastle District Court in December 2019. Hayne had pleaded not guilty to both charges, but the jury rejected his defense and found him guilty of both counts.
The charges relate to an incident that occurred on September 30, 2018. Hayne had attended a hen's party in Newcastle, and later that night, he accompanied a woman to her home. The woman alleged that Hayne had sexually assaulted her twice while they were in her bedroom.
The jury heard evidence from the woman and a number of other witnesses throughout the trial. Hayne denied the allegations and maintained that he had engaged in consensual sexual activities with the woman.
At the sentencing hearing, Hayne's defense argued that the former NRL player had already suffered significant consequences since the incident. The charges effectively put an end to his rugby league career, and he had already served two months in jail while awaiting trial.
However, the judge dismissed these arguments, stating that Hayne had been a role model and the community expected him to act with greater responsibility. The judge sentenced Hayne to four years and nine months in prison.
Jarryd Hayne's conviction and sentence serve as a reminder of the importance of respecting the rights of others and taking responsibility for one's own actions.