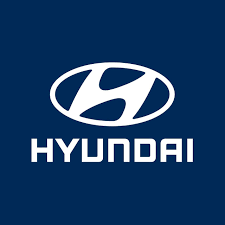 Hyundai, the Korean automaker is recalling thousands of vehicles due to a malfunction related to the seat belt.
With three injuries reported, two in the U.S. and one in Singapore, Hyundai is recalling 239,000 cars because the seat belt parts can explode and injure vehicle occupants.
Reports indicate that a "pyrotechnic" component that is directly connected to the seat belt can cause them to develop a more deadly fault which can send metal fragments throughout the car. A further 42,000 cars will be recalled in Canada.
Government regulators have said that the both the driver's and front passenger's seat belt pretensioners, which tighten the belts in preparation for a crash, are likely to explode upon deployment and send shrapnel throughout the car.
The U.S. National Highway Traffic Safety Administration (NHTSA) said in a notice that an estimated 1% of the recalled vehicles could have a defect with a "pyrotechnic" component of their seatbelt pretensioners.
Pretensioners are there to tighten seatbelts in ahead of a collision, thus restraining vehicle occupants to prevent them from being thrown forward. Therefore pretensioner is intended to help prevent injuries, as it is an additional protection to the vehicle's occupants.
And the part in Hyundai's recalled cars could be liable to malfunction or fault. With all three injuries reported were a direct cause of the vehicles' seatbelts exploding.
The recall expands and replaces three previously recalls, including 2019-2022 Accents, 2021-2023 Elantras and 2021-2022 Elantra HEVs.
Here is what to do if your car is on the list
Vehicle owners will be able to bring their cars to dealerships to have the pretensioners fitted with a cap and its free of charge.
Owners of the recalled vehicles will be emailed with instructions to take their vehicles to a Hyundai dealer, where the seat belt pretensioner's micro gas generator and delivery pipe will be secured with a cap to prevent a "potential abnormal deployment." And this cap prevents the pretensioner from being opened.
"The cap will secure the pretensioner's micro gas generator to control and assure proper gas deployment," the NHTSA said.
Vehicle owners and Hyundai dealers will be notified if they need to take action on July 15 at the latest.
Car owners who are concerned about their vehicle can also contact Hyundai customer service at 1-855-371-9460 and reference recall number 229.
Hyundai's Guarantee to its Customers and Potential Customers
Hyundai Have not come out to say it will replace recalled vehicles, rather it said that it will offer the complementary repairs and has changed how its cars are manufactured.
Since May 16, the automobile company said it had been assembling cars with a vent valve on the seat belt pretensioner's micro gas generator pipe. And all the vehicles the company has been building since May 23 have been assembled with a cap on the micro gas generator pipe.