Close your eyes and think of any megawatt musical legend from the past century and you'll likely be able to imagine exactly what they're wearing. Mick Jagger in printed silks, Billie Holiday with gardenias in her hair, David Bowie in a glam-rock sequins, Blondie in sunglasses, Lil' Kim in a rainbow-hued wig, a beehived Amy Winehouse in a mini dress. You get the picture, literally. Music has a look; sound has a style. So it's little wonder that over the years the two worlds have become increasingly enmeshed, first with musical brand ambassadors becoming part of the fashion firmament and now with a generation of artists who have become designers in their own right.
Take Rihanna: the first woman – and black person – to establish her own maison with LVMH, joining the ranks of Dior, Fendi and Louis Vuitton. There's a symphony of others too: from Zendaya staging a Paris Fashion Week show for Tommy Hilfiger; to cult club icon Honey Dijon launching a brand with Comme des Garçons; and South Korean DJ Peggy Gou joining the ranks of Off-White (Virgil Abloh is a fellow DJ) with the launch of Kirin. Not to mention Kanye West's Yeezy, now estimated to be worth $1.5 billion.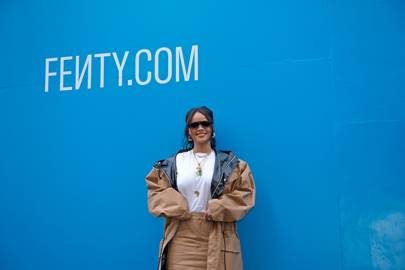 Why is this happening now? Well, somewhere along the way of fashion becoming a multi-billion-dollar business, designers became rock stars themselves – think John Galliano, Gianni Versace, Karl Lagerfeld, Marc Jacobs – while their collections, advertising campaigns and beauty products, became their hit singles and albums. Back then, musicians were simply fashion ambassadors, available for a front-row seat or to star in said ad campaign, happy to endorse a product for the paparazzi. Now, they're taking ownership of their fan base and creating the product, rather than just advertising it.
In other words, you can now follow Rihanna on Instagram, stream her music via Spotify, dress in her Fenty tailored denim, buy her cosmetics at Harvey Nichols and sleep in her Savage x Fenty pyjamas. All bases are covered (along with all skin tones – her Fenty Beauty foundation comes in 40 shades). With fashion becoming increasingly centred around direct-to-consumer 'drops', the music industry's streaming model lends itself naturally to the disruptive spirit adopted by forward-thinking brands.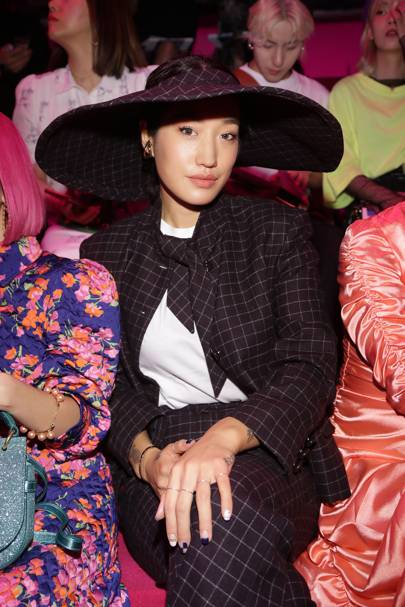 "There is no six-month wait, you get it when you see it," Rihanna told Vogue at the launch of Fenty fashion in Paris, noting that her collections will be available to buy immediately at Fenty.com. "There's no tease. You see it, love it and want it. And that's because I'm like that, I want things right away." Such a strategy is a first for fashion's biggest, and perhaps most traditional, conglomerate. "I really appreciate that LVMH is flexible enough to allow me to have a different perspective on how I want to release things," she added. "Mr Arnault [Bernard Arnault, chairman and CEO, LVMH] is a very smart man and he's open."
In the inaugural Streetwear Impact Report, published by Hypebeast last week, the majority (65 per cent) of the 40,096 enthusiasts surveyed suggested that musicians are the most credible figures in streetwear because they "demonstrate cultural influence outside of social media". More than half vouched for industry insiders, whereas only 32 per cent credited the selling power of influencers. LVMH became aware of Rihanna's unique selling power in 2017, when Fenty Beauty (owned by LVMH's beauty branch Kendo) debuted. Within a month of its launch, $72 million-worth of product had been sold.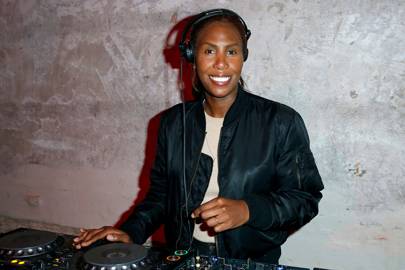 Rihanna is bankable, no doubt, but her ascent in fashion resonates with a wider shift in consumer demand for diversity and inclusivity. It's no coincidence that Rihanna, Kanye, Virgil et al, are all people of colour, reframing what it means to be a fashion designer — and tapping into the subcultural connections between music and style. They follow in the footsteps of artists, including P Diddy, Jay-Z and Beyoncé, who ventured into the clothing world to create for the same market, widely people of colour, which was all too often ignored.
There are also parallels in the creative process of putting together an album and a fashion collection. For Abloh, artistic director of menswear at Louis Vuitton, a background in DJ-ing informed his approach to fashion, namely sampling classics and moving across genres to create something original and fresh. "DJing is like going to the gym, and doing the collections is the Olympics," he told i-D earlier this year. "DJing uses the same part of the brain as fashion design, you want to make a whole room of people come to the same consensus and feel enjoyment from it."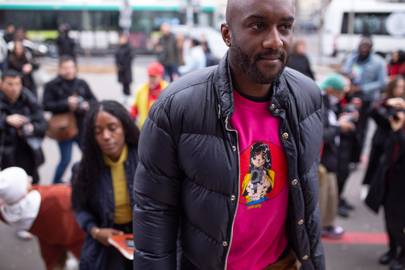 Does it matter that the new wave of musicians-turned-designers can't sew and didn't study at Central Saint Martins? Not at all. "As consumers, we like to box people in, but the person who designed the iPhone could make a great architect and vice versa," says Benji B, the Radio 1 DJ who has worked with Virgil for almost 15 years and is now Louis Vuitton's official music director. He previously worked with Phoebe Philo at Céline, and notes how important music is when staging a show. "There is a history of artists not wanting to be restricted to one medium, and when I look at most of my interns they know how to use the music programmes but also how to use Photoshop or InDesign. You no longer have to exist in these linear streams of definition."
For the millions of plugged-in fans of artists and DJs, it's music to their ears.
Source
Author: OSMAN AHMED