Call it the Blue Planet effect, but we're all more aware of both the majesty and the delicacy of our world's oceans than ever before. We've scrubbed our regimes of potential pollutants like microbeads and microplastic glitter, and some of us have gone as far as to remove chemicals like oxybenzone from our skincare, which can erode coral reefs.
Now, our attentions are turning to the powerful ingredients that thrive in the water and the plant life that grows alongside them. From soothing seaweed to anti-inflammatory algae, aquatic ingredients are enjoying something of a renaissance.
Algae, for example, can hold astonishing amounts of water, which it then transfers to the skin. The structure of algae is largely comprised of amino acids, proteins and vitamins, making it an ideal source of essential hydration for the skin. Likewise, seaweed can help stem water loss, and add layers of skin-softening nourishment without making the skin feel greasy.
Of course, thalassotherapy (to give it its proper name) is nothing new: the Bible makes mention of people bathing in the sea to soothe their skin, Cleopatra is said to have been a fan of a sea salt scrub, and countless people flock to the Dead Sea every year in hope of soaking their psoriasis into submission.
See Vogue's pick of the best marine-infused beauty below…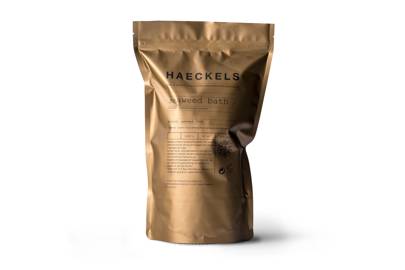 Haeckels
Haeckels holds one of only two licenses in existence to harvest seaweed from the English coast, and harvests are kept sustainable by hand-picking seaweed within a tight quota, and returning any marine life on the seaweed gently back to the ocean. The seaweed bath is rich in antioxidants and vitamins for all-over skin softening and rejuvenation.
Haeckels Traditional Seaweed Bath, £18, available at Libertylondon.com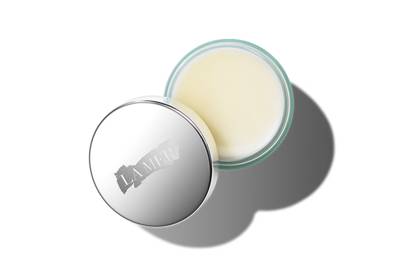 La Mer
La Mer by name, La Mer by nature. Infused with the brand signature Miracle Broth (sea kelp, Vitamins C & E and eucalyptus), this luxurious balm leaves lips pillowy and soft.
La Mer The Lip Balm, £52, available at Netaporter.co.uk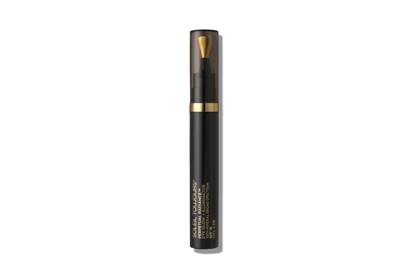 Soleil Toujours
New kid on the block Soleil Toujours have some impressive sun protection options, but this handy pen helps defend one of the most oft-neglected areas: the eyes. Delicate enough to use without tugging or pulling, the algae-infused formula offers SPF15, along with a slightly blurring effect to banish dark circles.
Soleil Toujours Perpetual Radiance Eye Glow, £70, available at Netaporter.co.uk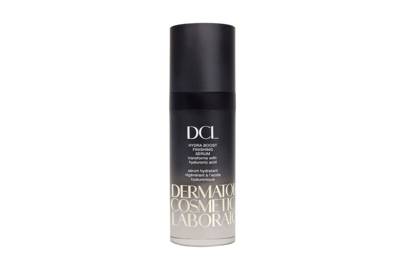 DCL
You can find seaweed and algae in this super-brightening serum. Formulated to target dark spots and dullness, DCL's signature Algae Complex helps to inhibit production of the enzyme tyrosinase, which causes pigmentation.
DCL Hydra Boost Finishing Serum, £98, available at Cultbeauty.co.uk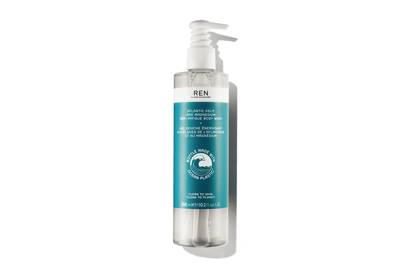 REN
Housed in 100% recycled plastic (20% of which is ocean plastic), this body wash does good and feels good. Kelp and Magnesium PCA soften the skin without the use of harsh sulphates, while sage and rosemary add an uplifting scent.
REN Atlantic Kelp Anti-Fatigue Body Wash, £22, available at Lookfantastic.co.uk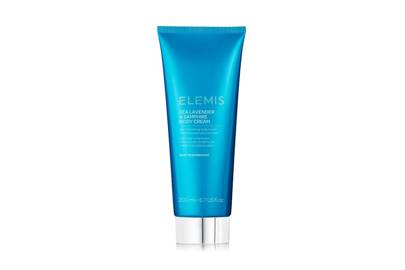 Elemis
Long fond of oceanic extracts (think its best-selling Marine Cream), Elemis has selected a lesser-known ingredient for this body cream: samphire. The underwater succulent is ripe with antioxidants and hydrating properties, which when blended with macadamia oil, makes for an indulgent mix.
Elemis Sea Lavender & Samphire Body Cream, £26, available at Lookfantastic.co.uk
Source
Author: DANIELA MOROSINI