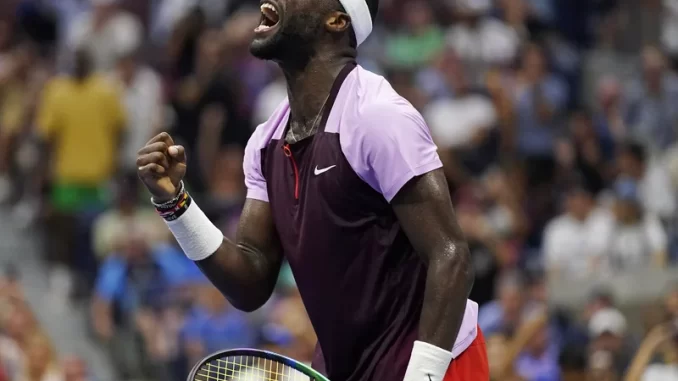 Frances Tiafoe reached the U.S. Open quarterfinals for the first time. He ended Rafael Nadal's 22-match Grand Slam winning streak. LeBron James gave him a Twitter shoutout after his win.
Frances Tiafoe beat Rafael Nadal to reach the fourth round of the U.S. Open at Flushing Meadows. His parents, Constant and Alphina, were in his guest box for the match.
Frances Tiafoe's father, Constant, helped build a tennis training center in Maryland. His mother, Alphina, was a nurse who worked "two jobs, working overtime through the nights". Frances and his twin brother, Franklin, were born in 1998.