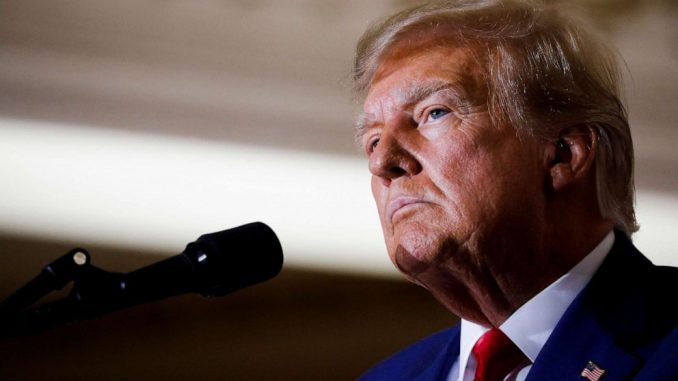 Former President Donald Trump is facing a criminal investigation by the state of Georgia over his alleged interference in the 2020 presidential election.
The investigation centers around a phone call Trump made to Georgia Secretary of State Brad Raffensperger, in which he pressured Raffensperger to "find" enough votes to overturn Joe Biden's win in the state.
The phone call, which was recorded, was part of Trump's efforts to overturn the results of the election, which he has claimed, without evidence, was marred by widespread fraud.
The investigation is being led by Fulton County District Attorney Fani Willis, who has said that her office is looking into "the solicitation of election fraud, the making of false statements to state and local governmental bodies, conspiracy, racketeering, violation of oath of office and any involvement in violence or threats related to the election's administration."
The investigation could result in Trump's indictment, and if convicted, he could face jail time.
The news of the investigation comes as Trump is also facing criminal and civil investigations in New York and Washington, D.C., over his business practices and alleged sexual misconduct. Trump has denied any wrongdoing in all of the investigations.
The investigation in Georgia is likely to put pressure on Republicans in the state, who have been divided over their support for Trump.
Some, including Governor Brian Kemp, have been vocal in their criticism of Trump's efforts to overturn the election results, while others, such as Georgia Representative Marjorie Taylor Greene, have continued to support the former president.