Users unhappy with the way their content has been treated on the platform will be able to take their case to the board after they have "exhausted" Facebook's internal appeals process.
It is not clear when the oversight board will start work. Once it has, Facebook said it would implement its decision promptly, unless doing so could violate the law.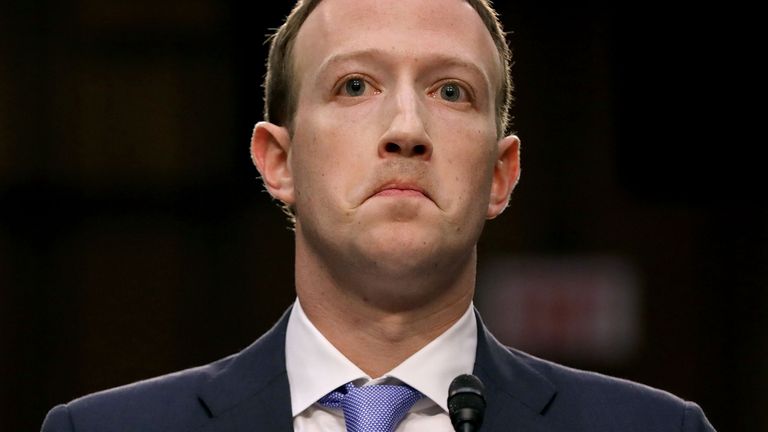 It also promised to treat the decision as a broader precedent for action – as long as it was "technically and operationally feasible" to do so.
With the focus on Facebook's decisions over content only likely to grow more intense as elections loom in the UK and US, the members of the oversight board will be powerful and highly scrutinised figures.
The tech giant has started recruiting the "no less than 11 members" that will comprise the board.
In a conference call with journalists, it explained it was looking for people accustomed to making decisions "under a set of standards or policies", saying they could include former lawyers, judges and "maybe even former journalists".
Facebook CEO Mark Zuckerberg stressed that the board would be completely independent – even of him.
"The board's decision will be binding, even if I or anyone at Facebook disagrees with it," he said in a statement.
"As an independent organisation, we hope it gives people confidence that their views will be heard, and that Facebook doesn't have the ultimate power over their expression."
In a document laying out the reasoning behind the new rules, Facebook revealed that some of the people it had consulted about the oversight board "recommended that membership be left to a fully democratic vote by Facebook users".
Facebook rejected that idea, saying it would instead recruit a group of co-chairs who would "jointly select candidates for the remainder of the board seats".
After that, existing board members will decide on new recruits, with Facebook and members of the public able to submit candidates for consideration.
Each member will serve a three-year term, and a maximum of three terms.
The firm explained that the board would have "the discretion to choose which requests it will review and decide upon".
Asked how many cases the board would decide in a year, a Facebook spokesperson said it would consider around a dozen, taking on the "most important" decisions that "are of greatest public benefit".
However, tech experts questioned whether the "supreme court" would be truly independent, after a similar board set up to oversee Google's artificial intelligence efforts collapsed within a fortnight following an outcry over its make-up.
"The Google Ethics Board debacle has clearly influenced the process – they want to be clear they are not politically cherry picking experts," said Rachel Coldicutt, CEO of responsible technology think tank Doteveryone.
"But there is a danger that this will just be window dressing; for it to be meaningful, it needs to be representative of Facebook's users, not just the great and good, and given powers of veto."
Technology researcher Stephanie Hare told Sky News the project was "theatre" which would not be able to provide true accountability.
"None of it is enforceable outside the company, and therefore it is of limited use to Facebook's users or partners.
"For that, if anything, we need to empower regulators such as the FTC (Federal Trade Commission) in the United States.
"What is needed is to give our regulators teeth so that they can enforce data protection and privacy and antitrust laws."
Facebook has repeatedly said it welcomes regulation.
Earlier this year, Mark Zuckerberg said the internet needs a "more active role for governments and regulators" in order to counter broader threats to society, while balancing freedom of expression.
Source
Author: Rowland Manthorpe