A cinematographer named Halyna Hutchins, 42, was accidentally shoot and killed while filming in New Mexico. While director of the film Joel Souza, 48, was wounded.
Movie Actor Alec Baldwin, 63, accidentally fired a prop gun on set while filming Rust. A film he is producing and starring in.
Moments Before the Shots had Happened
The crew was filming at Bonanza Creek Ranch on a Thursday, a Western movie set outside Santa Fe, New Mexico. And in the film Baldwin plays a grizzled outlaw on the run from authorities with his 13-year-old grandson.
The Mornings mostly started with breakfast at 6:30 a.m., but that day they were behind schedule. Hence a six-members camera crew had recently walked off the job, complaining about pay and housing, while a new crew was brought in.
However everything was going well though there was a delay, Santa Fe County Sheriff's deputies reported in the affidavit as said by director Joel Souza told. Baldwin and the crew members had began rehearsing a scene in the rustic church, broke for lunch, and then got back to the set.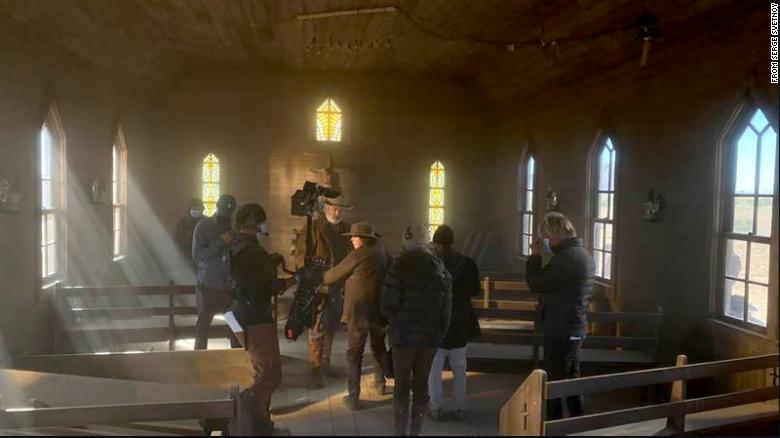 Dressed in Old West clothes, Baldwin gathered with Souza, Halyna Hutchins and a few others inside the simple wooden structure. One camera was set up, but because they were just rehearsing, nothing was being filmed or recorded. And Assistant director Dave Halls fetched a prop gun from a cart outside the church and yelled "cold gun!," indicating it was unloaded.
He then handed it to Baldwin, who sat in a church pew facing the camera and crew. The scene required him to point the gun toward the camera, therefore he demonstrated a "cross draw" so he pulled a gun from a holster on the opposite side of his body from his draw hand.
It was about 1:50 p.m. as Souza told deputies, he was viewing the scene through the camera and nearby monitors when he heard "what sounded like a whip and then a loud pop." Hutchins slumped to the floor, she grasped her stomach and saying she couldn't feel her legs. Souza noticed blood on his shoulder and suddenly, and there was total chaos.
Sheriff's deputies arrived shortly afterward. They were called to the scene immediately after the incident took place on Thursday.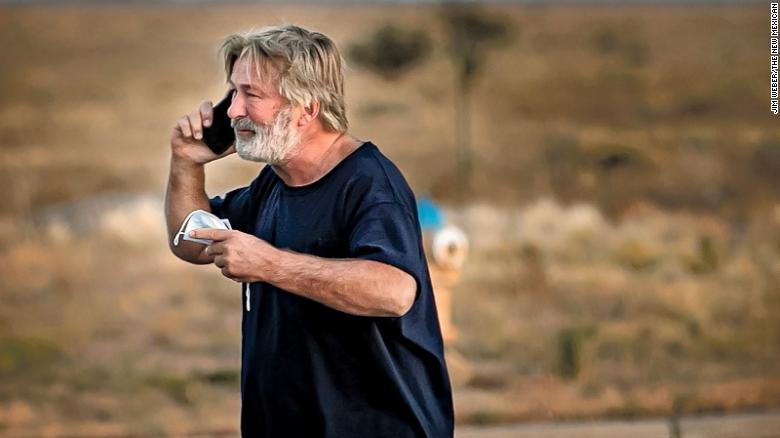 "This investigation remains open and active. No charges have been filed in regard to this incident. Witnesses continue to be interviewed by detectives," said Juan Rios, a spokesman for the sheriff's office.
Santa Fe Office Investigations
Investigators found two other prop guns, a gun belt and some ammunition. Detectives learned that the armorer, Hannah Gutierrez, had laid three prop guns on the cart before Halls, and the assistant director, grabbed one and then handed it to Baldwin.
CNN reported that a spokesperson for the production company said "We will continue to fully cooperate with any and all law-enforcement investigations as they work through the details of this heartbreaking tragedy."