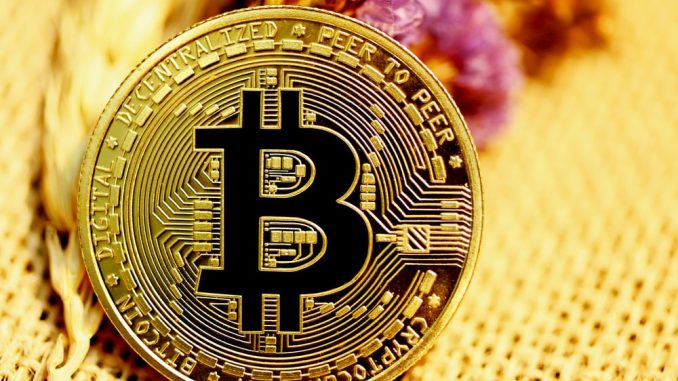 According to estimates from price-tracking website CoinMarketCap, a massive sell-off in cryptocurrencies wiped over $200 billion of wealth from the market in just 24 hours.
The wide dive in the crypto that is driven by the collapse of the TerraUSD stablecoin, hit major tokens hard. Bitcoin plunged by more than 10% in the last day to its lowest level since Dec. 2020.
The second largest cryptocurrency Ethereum has joined the crash — plunging in value by 20% over the last 24 hours — in the digital crashing that is affecting investors who bought during the pandemic period.
However, investors in more traditional stocks are also suffering, the US tech stocks also plummeting in recent weeks including the likes of Amazon which has fallen 30% in a month.
During the pandemic, record low interest rates intending to boost economies led to investors buying high risk assets like cryptocurrency with higher rates of return.
There have been a sharply decrease in value over the past few days including one currency, Luna that has lost about 98% of its value as fears for the global economy spread and investors start to sell off risky assets.
And more than $200billion has been wiped off the cryptocurrency market today alone.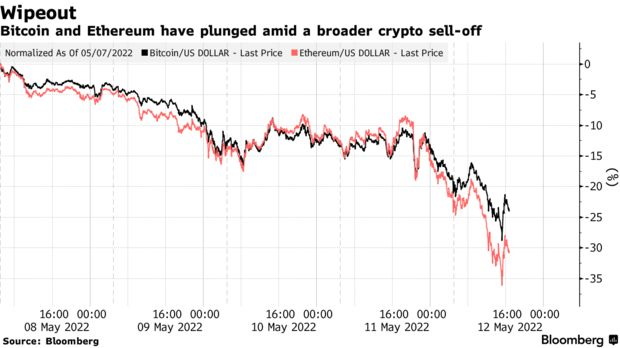 Coinbase warned users they could lose all of their money if the company goes bankrupt — after the downturn led to a 27% fall in its share price.
According to CoinGlass, there have been an estimated $1.29 billion in liquidations across the crypto market during the last 24 hours. And Ethereum suffered liquidations worth $352 million over the last 24 hours.
And Despite market volatility, Ethereum's number of addresses holding more than 100 coins just attained a five-month high of 42,995. Ethereum's transaction volume also got to an 11-month high of 127,411.285 ETH, according to Glassnode alerts.
📈 #Ethereum $ETH Number of Addresses Holding 100+ Coins just reached a 1-month high of 42,966

Previous 1-month high of 42,935 was observed on 04 May 2022

View metric:https://t.co/FbjiMG3uFX pic.twitter.com/QR7qe83lbM

— glassnode alerts (@glassnodealerts) May 12, 2022