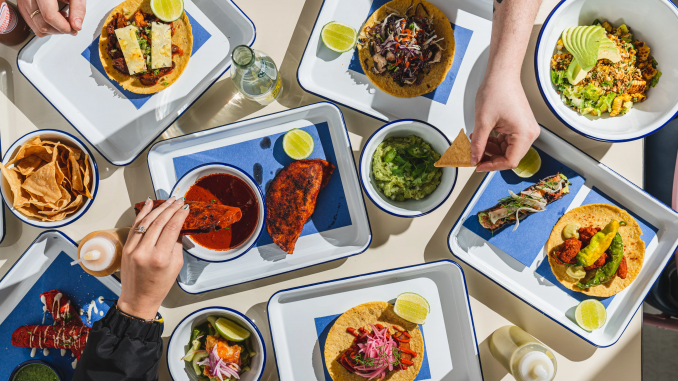 Borrachito, a new Mexican restaurant, has recently opened in Boston's Seaport district, bringing its unique blend of traditional and modern flavors to the area.
The restaurant features a colorful and vibrant decor, with a menu that offers a variety of dishes and drinks. This is a must-visit spot for anyone looking for an authentic taste of Mexico in Boston.
Located in the heart of the Seaport district, Borrachito's colorful exterior and interior will catch your eye immediately. The restaurant boasts a lively atmosphere and friendly staff that welcomes you as soon as you walk through the door.
Whether you're looking for a quick lunch break, a night out with friends, or a romantic dinner, Borrachito is the perfect spot.
The menu at Borrachito features classic Mexican dishes such as tacos, quesadillas, and enchiladas, as well as creative takes on traditional recipes.
The chefs at Borrachito are dedicated to using fresh and high-quality ingredients, ensuring that every dish is bursting with flavor.
Don't forget to pair your meal with one of Borrachito's signature cocktails, including margaritas, tequila drinks, and mezcal cocktails.
One of the unique features of Borrachito is their weekend brunch menu. Whether you're recovering from a night out or just looking for a fun brunch spot, Borrachito has you covered.
The brunch menu features dishes such as breakfast tacos, chilaquiles, and huevos rancheros, as well as a selection of brunch cocktails.
In addition to its delicious food and drinks, Borrachito is also committed to creating a welcoming and inclusive environment.
The restaurant is wheelchair accessible and offers a kids' menu, making it a great spot for families. Borrachito also offers catering services for events and parties.