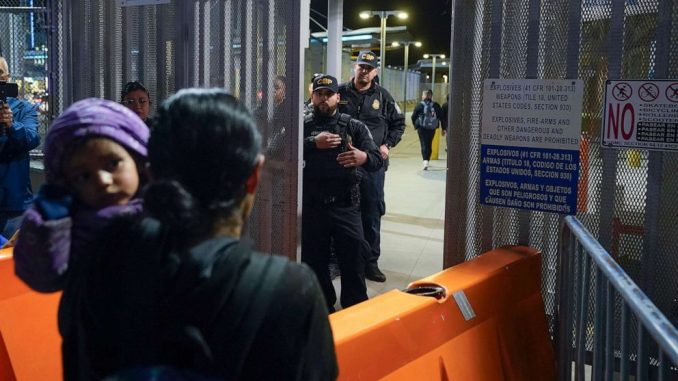 The Biden administration has recently been called to task in a legal challenge stemming from its immigration policies at the U.S. border.
Texas, in tandem with 11 other states, is taking the federal government to court over its decision to supplant the "Title 42" protocol, which expedited the deportation of undocumented immigrants. Texas claims that the abrogation of this policy has placed an "unsustainable" burden on its resources.
The "Title 42" program, which the previous Trump administration established, allows border officials to deport undocumented immigrants without giving them a hearing in an immigration court.
Its goal is to prevent the illegal entry of immigrants into the United States. The Biden administration has argued that the policy was "unlawful" and has thus rescinded it, meaning that all immigrants must now be given a hearing before deportation.
The state of Texas and its allies have proclaimed that the recent policy change to end the "Title 42" has depleted their resources and left them unable to adequately defend their citizens from the influx of undocumented immigrants.
As such, they are looking to have the regulation reversed, claiming that the decision was made without the proper consultation of the impacted states. In response, the Biden administration has defended their action, asserting that it was necessary to uphold the law and guarantee due process for all immigrants.
Furthermore, the administration has noted that the alteration is only a temporary measure and that they are actively working to expedite the backlog of individuals at the border.