Sebastian Kurz, on Sunday, resigned, following pressure on him amid an investigation into a corruption scandal.
Prosecutors began investigating him and his close team members over claims that government money was used between 2016 and 2018 to ensure positive media coverage in daily news paper.
Although, Kurz has denied any wrongdoing, saying that allegations against him were totally "false". He said he will continue as party leader while he seeks to clear his name.
Kurz will continue to lead the center-right Austrian People's Party (ÖVP) and will remain a member of Austria's parliament.
But opposition parties had threatened to bring a vote of no confidence against Kurz in parliament on Tuesday.
Meanwhile, Austria's new chancellor was named on Monday.
And career diplomat Michael Linhart became Austria's new foreign minister, according to the APA news agency.
Who is the New Chancellor?
Alexander Schallenberg, 52, was named Austria's new chancellor on Monday after Kurz, resigned the corruption scandal.
The former foreign minister was sworn in by President Alexander Van der Bellen at the Hofburg palace in Vienna. He is a career diplomat and a close ally of the former chancellor.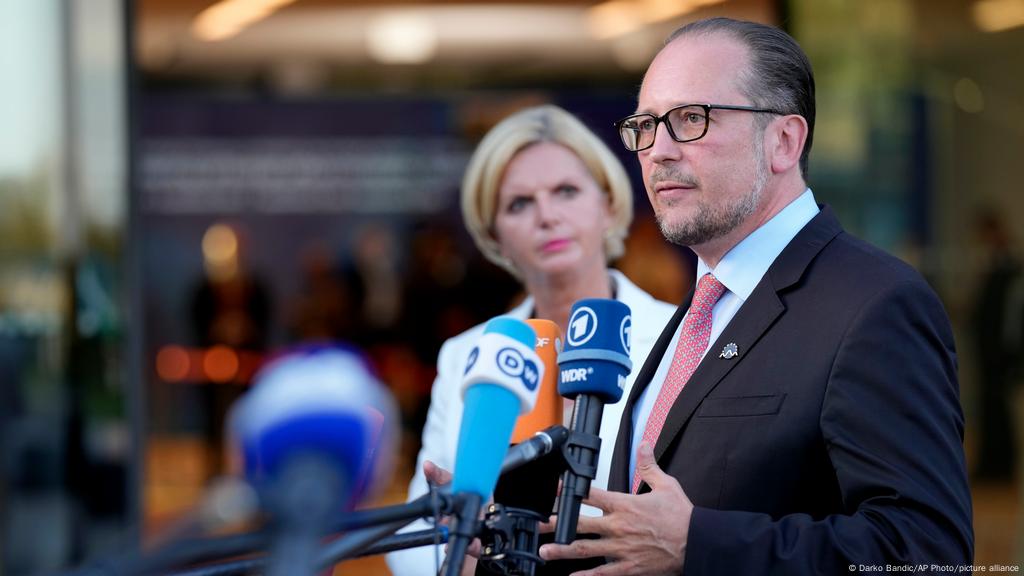 Schallenberg has been Austria's foreign minister since 2019, but he is best described as a political novice.
Speaking on Sunday evening, Van der Bellen said the work of the government would continue following Kurz's resignation.
"This government crisis is over. Tomorrow at noon I'm going to swear in the new Chancellor and a new Foreign Minister. And the work for our country can continue. I thank Sebastian Kurz. With his move, he kept harm away from the office and made an important contribution to the integrity of our institutions being protected," Van der Bellen said.
Kurz will continue to lead the center-right Austrian People's Party (ÖVP) and will remain a member of Austria's parliament.
What is the Corruption Allegation?
On Wednesday prosecutors raided several ÖVP-linked locations, including the chancellory and party headquarters, over allegations that between the period 2016 and 2018, the finance ministry resources were used to finance "partially manipulated opinion polls that served an exclusively party-political interest".
And Kurz is under investigation alongside nine other individuals and three organizations, according to a statement from the Office of Austria's Attorney General for Economic Affairs and Corruption
Prosecutors claim that in exchange for publishing these polls, money was sent to an undisclosed media house, but the newspaper is assumed to be the Oesterreich tabloid. While Kurz has denied any wrongdoing, he said some of the text messages he wrote that have been leaked from the investigation files were composed in "the heat of the moment," media report said.
 "I'm just human with emotions and mistakes," Kurz said.
"The survey results were published (without being declared as an advertisement) in the editorial section of an Austrian daily newspaper and other media belonging to the same group," the statement read, adding that "suspected payments were made in return to the media company."
But the paper has rejected all the accusations and denied any wrongdoing in multiple op-eds published this week. Their office was also raided on Wednesday in return for publishing these surveys.