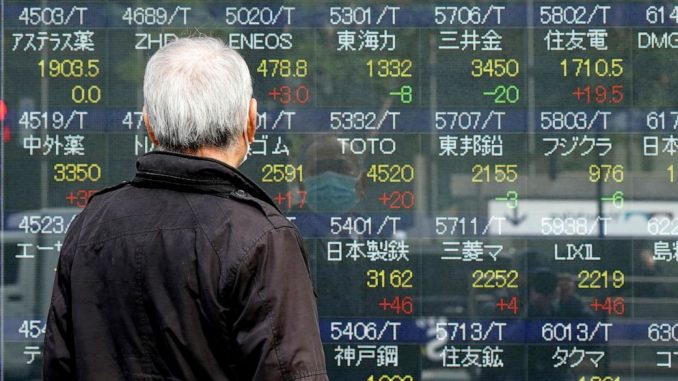 Asian stocks are following Wall Street's lead and climbing higher as investors react to positive economic indicators from the US. The Dow Jones Industrial Average closed at a record high on Monday, and both the S&P 500 and Nasdaq also finished the day in positive territory.
This positive sentiment is carrying over into Asian markets, with Japan's Nikkei 225 up 2.4% and the Shanghai Composite Index up 0.5%.
One of the key factors contributing to the positive economic outlook is the declining number of COVID-19 cases in the US, which is fueling hopes for a strong economic recovery.
Additionally, the Federal Reserve has committed to keeping interest rates low, which is expected to support continued growth in the stock market.
Investors are also keeping an eye on US earnings reports, which are expected to be strong due to a rebound in consumer spending.
This, coupled with the ongoing vaccination efforts, is providing a boost to the economy and driving investor confidence.
However, some caution remains as concerns over inflation and the possibility of future interest rate hikes persist.
Rising commodity prices and supply chain disruptions are also contributing to inflationary pressures, which could have negative implications for the economy if left unchecked.
In the meantime, investors are taking advantage of the current market conditions and investing in a variety of industries, including tech, healthcare, and energy.
Overall, the positive economic indicators from the US are providing a boost to Asian stocks, as investors look for opportunities to capitalize on the current market conditions.