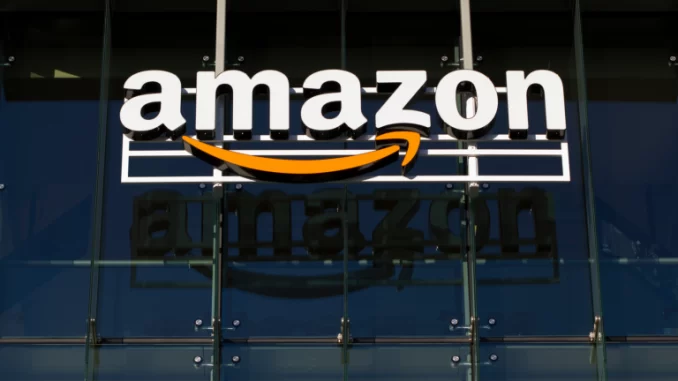 E-commerce giant Amazon back in March announced that it would conduct a 20-for-1 stock split, and shareholders voted to approve it later in May. For the first time in about five years, the company's stock is trading in three-digit territory.
The split has now officially taken effect, but what has actually changed?  The effect after the stock fell 2.5% to a split-adjusted $122.35 on Friday to snap a six-day win streak in which the stock had run up 20.6%. The stock has dropped 26.6% year to date through Friday, while the S&P 500 has lost 13.8%.
While splits don't change the financial performance of a publicly traded company, they do make the shares more affordable to investors extensively, especially individual retail investors, and that can rather increase buying and a rally in the stock.
This is the fourth time in Amazon's history that Amazon has split its stock. The last time Amazon's stock split was in September 1999, when it split on a 2-for-1 basis. Amazon stock also did split on a 2-for-1 basis in June 1998, and on a 3-for-1 basis in January 1999. 
When a company such as Amazon splits its shares, the market capitalization before and after the split that takes place remains stable, and shareholders now own more shares but each are valued at a much lower price per share. Often, however, a lower priced stock on a per-share basis can captivate a wider range of buyers.
Hence if that increased demand causes the share price to rise up, then the total market capitalization rises post-split. This does not always happen, although often it does depending on the underlying fundamentals of the business.
The Business Success of Amazon
Amazon was founded in 1994 by Jeff Bezos, a concept he started called e-commerce to sell books online. His idea of an e-commerce was received so well the onset, but changed drastically. And by 1997 the company had over 1 million customers and opted to list publicly on Nasdaq. It is now the largest online seller in the world.
But Amazon has strategically expanded into new markets, that's a success owes over others till today. Beyond e-commerce, the company now leads the entire cloud services industry through its Amazon Web Services (AWS) division, the main profit hub for the company today.
The company can also boasts an advertising business that surpasses the likes of Alphabet's YouTube, for revenue in 2021 with $31 billion. The company has the potential to grow its ad segment thanks to its exciting assets like Amazon Music and the Amazon Prime streaming platforms, which now holds the exclusive rights to the NFL's Thursday Night Football.
That's not to disregard the contribution from The Amazon's flagship website, which still generates over 2 billion hits per month is doing quiet well.
But Amazon still looks forward to its electric vehicle maker Rivian Automotive, a multi-trillion-dollar industry in the coming decades. The Rivian investment has been a double-edged sword so far, though, dealing volatile results to Amazon's bottom line.