A cinematographer named Halyna Hutchins, 42, was accidentally shoot and killed while filming in New Mexico. While director of the film Joel Souza, 48, was wounded.
Movie Actor Alec Baldwin, 63, accidentally fired a prop gun on set while filming Rust. A film he is producing and starring in.
A spokesman for Baldwin, who is producing and starring in the film Rust, said there was an accident involving the misfire of a prop gun with blanks.
The movie, western Rust, was being filmed at the Bonanza Creek ranch outside Santa Fe, New Mexico, and filming has been suspended for now.
The Santa Fe County deputies were called to the scene immediately after the incident took place on Thursday.
Mr. Baldwin has been questioned by police and a sheriff spokesman said he willingly provided a statement.
The Santa Fe County Sheriff's office said in a statement that the two were shot when a prop firearm was discharged by Baldwin, who is the producer and actor for the new film, which is about an accidental killing.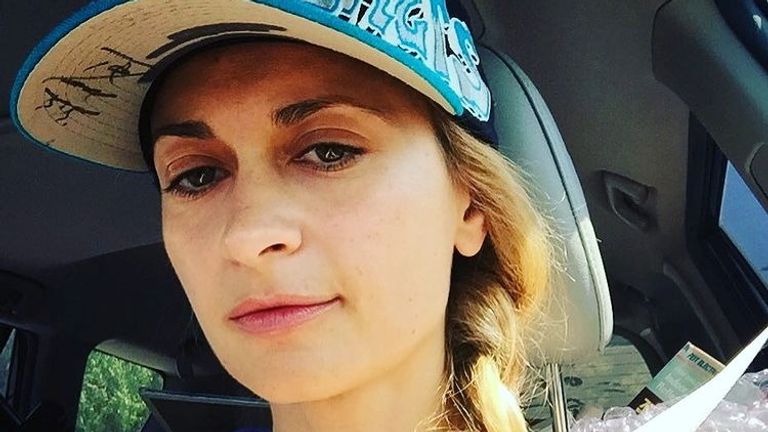 "This investigation remains open and active. No charges have been filed in regard to this incident. Witnesses continue to be interviewed by detectives," said Juan Rios, a spokesman for the sheriff's office.
This incident is not the first, a tragedy involving a prop gun happened. An incident involving Brandon Lee, Bruce Lee's son, who died at 28 after a fatal shooting involving a prop gun. And Similarly, in 1984 actor Jon-Erik Hexum died from a self-inflicted gunshot involving a firearm with blanks
A rep for Rust Movies Productions LLC said in a statement that: "The entire cast and crew has been absolutely devastated by today's tragedy, and we send our deepest condolences to Halyna's family and loved ones."
"We have halted production on the film for an undetermined period of time and are fully cooperating with the Santa Fe Police Department's investigation."
"We will be providing counseling services to everyone connected to the film as we work to process this awful event," they added.
What is Prop Gun?
A prop gun or prop firearm can mean several different things. And the term can refer to fake guns but same time real weapons that are being used as props. The film industry use Blanks to imitate live ammunition
A prop gun loaded with a blank cartridge still has the potential to harm or even kill. This is due to the fact that while it does fire with a bullet, the gunpowder remains with the explosive power.
Bullets are made of a cartridge, that's made of s shell holding a propellant powder. When a gun fires, it ignites the propellant, firing the bullet attached to the front of the shell forward.
And Blanks have material such as cotton or paper attached to the front Rather than a metal projectile.