Work with local British creatives whenever possible.
"We're lucky to have brilliant craftspeople on our doorstep in the UK. One of the simplest ways to reduce your carbon footprint is to work with them rather than importing furniture – particularly when it comes to timber pieces because you can be 100 per cent certain that the wood is sustainable. The New Craftsmen, The Crafts Council, and The Shop Floor Project are all great places to start looking for passionate artisans."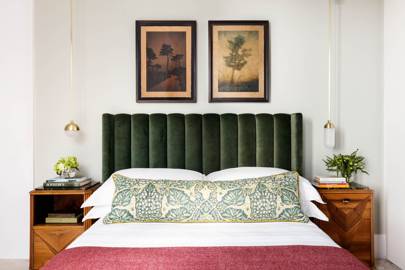 Swap "fast" furniture for quality antiques of a similar price.
"There's a misconception that antiques have to be really pricy. You can often find a much better quality piece from a dealer or site like The Peanut Vendor than a contemporary high-street furniture manufacturer, and you will probably keep it for much longer as well. I always source vintage armchairs, bedside tables, and desks. Not only does it give a room a shot of character and personality, it also makes me more inclined to fix a piece if it gets chipped or broken. There's an awful mentality with damaged chipboard, MDF, or lacquer pieces that it's easier to bin them."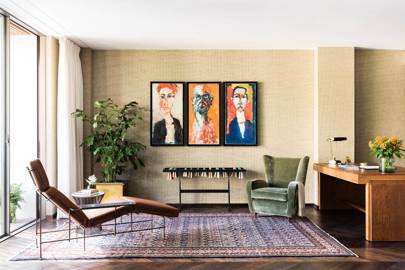 Always keep an eye out for fresh sustainable materials and the designers who use them.
"There are so many beautiful, luxurious materials now made from recycled products. A popular brand is Smile Plastics, which turns discarded plastics into materials for surfaces in a kitchen or bathroom. Another one I love is totomoxtle, which is made from the husks of native Mexican corns. It comes in lots of different patterns and lovely natural ochres and is a nice alternative to sustainable timber for joinery or veneers. When it comes to furniture, it's great to support younger designers who are pushing the boundaries with their materials. Bethan Gray, for example, just produced a really stunning collection using leftover seashells and feathers, while my own dining room table by Dirk Vander Kooij is made from plastic mixed with resin. There are also some incredible light manufacturers who are making shades out of everything from recycled paper to fungus mycelium (take a look at the ones from Nir Meiri, which produce a soft, natural glow)."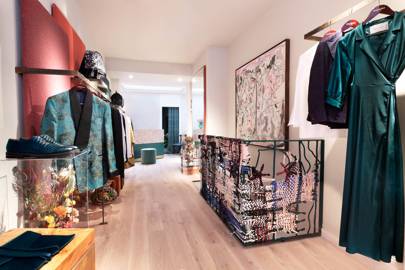 Give second life to traditional "waste" materials.
"Avoiding wastefulness is at the core of our practice at Studio Ashby. I cannot bear getting rid of anything that might be useful – glass jars, boxes of cork, fabric scraps. My mother saves all of them and uses them for creative projects. You would be surprised at what you can make with a little imagination. When I was doing the interior design for my husband [menswear designer] Charlie Casely-Hayford's shop in Marylebone, both of us saved leftover cloth from projects we were working on then used them to weave both the staircase bannister and a wall tapestry."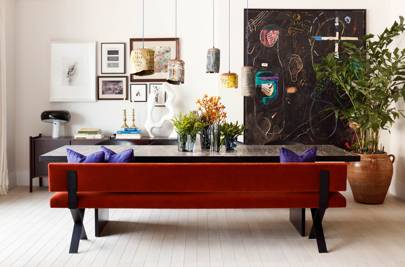 Use a sustainable, non-toxic brand of paint and/or wallpaper.
"There are masses of options for eco-friendly paints now made with natural pigments and dyes. You're in no way limited in terms of colour; the difference is just in how it's made. Little Greene has lots of good options, and I also love Edward Bulmer's Natural Paint too. In terms of wallpapers, Farrow & Ball is always a safe bet."
Source
Author: HAYLEY MAITLAND